The trial of a French expatriate from Montpellier, Emannuel Alain Pascal Mailet (53), has commenced in a Denpasar Courtroom where he is accused of the sexual molestation of a 13-year-old boy.
In the virtual court proceedings, State Prosecutor I Bagus P.G. Agung described to a panel of judges how the Frenchman had sodomized the son of a French business colleague and friend over three years. The son from a marriage between a French father and his Indonesian wife had allegedly been sodomized since 2017 when the boy was only ten years of age.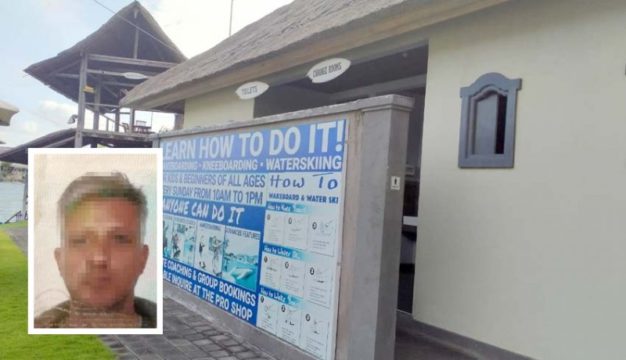 The victim was a friend and playmate of the alleged perpetrator's son and often stayed overnight at a residence on Jalan Tegal Cupek in Kerobokan, North Kuta.
As reported by RadarBali, the alleged French Sodomist repeatedly threatened the boy against telling anyone of his sexual victimization.
Prosecutors have charged Mailet under the Indonesian Criminal Code for protecting children (KUHP) with crimes punishable by a maximum of 15 years in prison.
The case was reported to the police when the father became suspicious after Mailet followed the boy into the Bali Wake Park's changing room at Benoa Harbor. When the boy's father entered the changing rooms, he allegedly discovered Mailet in a compromising situation.
Police received the father's report and collected CCTV film from the Park and other evidence that now form part of the evidence file. Police initiated their investigation of the case on 06 October 2020 and arranged forensic examinations of the teenage boy that revealed anal lacerations and abrasion consistent with sodomization with a blunt object. Before the case being brought to the police, the boy's parents were concerned about the significant change in behavior that saw the son become withdrawn and unwilling to associate with other children.
The boy has also been referred to a child psychologist by the Bali police.
The case will continue in the coming weeks with the calling of witnesses by the Prosecution.
Related Article