Speaking in Jakarta at a press conference held in conjunction with the opening of the Garuda Online Travel Fair (GOTF) on Tuesday, 18 July 2023, Ade R. Susardi, Director of Services and Commerce for Garuda Indonesia, revealed that the Indonesian National Flag Carrier is now serving an average of 600,000 passengers each month on both domestic and international routes.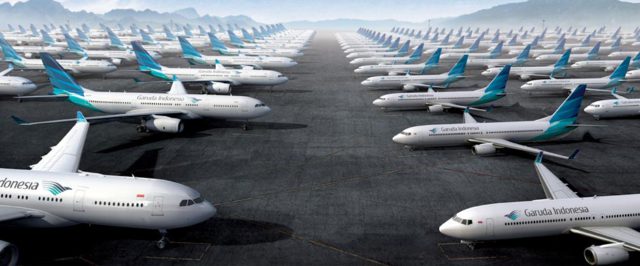 Based on potential market development, Garuda Indonesia is actively planning to reopen routes closed during the COVID-19 Pandemic. "We are serving almost all (the old) routes, except to destinations closed to travel, such as Guangzhou in China. Meanwhile, Shanghai and Beijing are in operation, but not yet on a regularly scheduled basis," said Susardi.
Susardi continued praising the growing number of domestic and international passengers carried by Garuda Indonesia. He commented that in July, the average seat occupancy from Europe, especially Amsterdam, was very high. He said that ongoing promotional activities, such as the Garuda Online Travel Fair (GOTF), are an effective way to grow passenger numbers for the Airline.
He noted that business has improved markedly since that experienced during the international pandemic. During the pandemic, Garuda Indonesia carried as few as 30,000 passengers each month. This compares to pre-pandemic passenger levels of as many as one million passengers per month.
While Susardi admitted that while passenger levels were steadily improving, they have yet to reach pre-pandemic levels. He is hopeful that 2024 flight occupancy rates will return to pre-pandemic levels. Currently, Garuda is achieving a monthly sales turnover of more than Rp. 1.5 trillion.
New or re-established air routes will only be flown by Garuda when the Airline is confident each route will yield a profit. This is reflected by the fact that Garuda no longer flies to Osaka in Japan. Garuda flies to Melbourne and Sydney in Australia, leaving Perth to be flown by its low-cost subsidiary Citilink.
Meanwhile, Garuda continues to aggressively seek heightened efficiency in reducing operational expenses.
Related Articles
Garuda Indonesia to Develop Domestic Routes
Bali-Manado-Tokyo Flights by Garuda
Garuda – World's Most "On-Time" Airline
Parking Fees at Bali's Ngurah Rai Airport
Stay Informed on Bali Tourism-Related News: Subscribe to Bali Update