The Deputy Chief of Bank Indonesia in Bali, Gusti Agung Diah Utari, has expressed her concerns that the current global economy places the economic recovery of Bali at considerable risk. With tourism dominating Bali's economy, Diah Utari warns that a global recession could reduce the number of tourists traveling to Bali.
The recovery of the Indonesian and Bali economies is linked to international economic circumstances. Hopes for economic recovery are challenged by a global general economic slowdown, rising inflation, and growing uncertainty in financial markets. Diah Utari, speaking in Ubud, Bali, on Saturday, 01 October 2022, added: "This (all) has the potential to affect the potential for domestic and foreign tourist arrivals."
As reported by Beritabali.com, the inflation rate for Bali in August 2022 was 6.38% – the sixth-highest inflation rate on a national basis. Diah Utari said that Bank Indonesia continues collaborating with regional governments nationwide to control the inflation rate.
"We are working together nationally to reduce inflation rates for food. (For example), in cooperation with regional governments, 77,000 chili seeds have been distributed to all districts/cities. We support cooperation between all regions, depending on their respective reported plus and minus inflation rates," said Diah.
Continuing, she noted that Bali's economy is booming again after suffering the setback of COVID-19 over the past two years. This revival is demonstrated in the 3.04% economic growth rate year-on-year for the second quarter of 2002.
The second quarter of economic growth in 2022 improved from the first quarter when the growth rate was only 1.46% year-on-year. The improving growth figures, according to Diah, were the result of growing tourist arrivals made possible by easing travel restrictions for both foreign and domestic visitors. The nationals of some 86 countries are now allowed access to Indonesia, with increasingly more direct international flights now landing on the Island.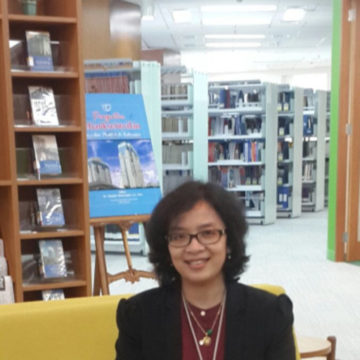 Diah reported that in September 2022, foreign tourists arriving in Bali totaled 1.1 million travelers, while 2.7 million domestic travelers came to the Island in the same month.
"With the recovery and revival of the Balinese economy, the financial sector system has begun to revive, credit has begun to recover, although the level of financing risk is quite high as reflected in current high-interest rates," Diah added.
Separately, Indonesian Finance Minister Sri Mulyani has forecast that the global economy will plunge into a recession in 2023. Mulyani said world banks are raising benchmark interest rates to reduce inflationary pressure.
Speaking at a recent press conference, Mulyani said rising interest rates virtually guarantee a global recession will commence in 2023. The Indonesian Finance Minister noted that the Bank of England raised interest rates by 200 basis points in 2022.
Similarly, the U.S. Central Bank has hiked interest rates by 300 basis points to 3.25% thus far in 2022. Inflation in the U.S.A. is averaging 8.3%
Related Articles
Bank Indonesia View on Tourism in Bali