In a written statement issued by Bali Governor Wayan Koster on Friday, 02 April 2021, the Province's Chief Executive proclaimed that new COVID-19 cases were on the decline.
As reported by Kompas.com, Governor Koster credited the decline on the success of small-scale limitations (PPKM) imposed on public movement.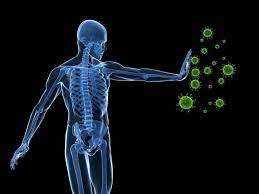 "The increase in daily cases of COVID-19 has steadily decreased since the smooth and successful imposition of PPKM on the village level in Bali," said Koster. Continuing, the Governor said the "cure" rate in Bali stands at 93.10%, mortality rate at 2.86%, and active cases of the disease at 4.05%.
Bali's Governor commended the public's disciplined approach to following health protocols that include wearing masks, physical distancing, hand washing, and avoiding crowded places.
To keep the number of new COVID-19 infections low, local enforcement officers (Satpol PP), the Armed Forces (TNI), and police are making inspections and performing routine enforcement activities in the field. "Also, strong sanctions are being given to foreigners (WNA) who violate health protocols with fines of Rp. 1 million and, in repeat cases, deportation," said Koster.
Meanwhile, the Provincial Government of Bali is aggressively pursuing a program of mass vaccination against COVID-19. Current official targets are to have 70% of all Bali residents or around three million people vaccinated in the near future. Some 580,000 Bali residents have already been vaccinated, of which 380,00 have received only their first injection.
Residents living in the "green zones" of Ubud, Nusa Dua, and Sanur are prioritized. Front line health workers are at the highest priority for immunization against the coronavirus. The vaccination campaign in the "green zones" is targeted for completion in June, dependent on Jakarta's continuing vaccine supply.
172 new infections were confirmed in Bali on Thursday, 01 April 2021. On that same date, 182 patients were declared cured, and nine died of the disease. On a cumulative basis through 01 April 2021, Bali has recorded 40,008 infections, 37,268 people cured, and 1,147 deaths. On that date, 1,593 cases were still listed as 'active."
Related Articles
Scofflaw Tourists in Bali Face Deportation