Based on input from various sources, including the Airport Authority in Bali, Bali Governor Wayan Koster has revised his 15 December 2020 Circular Memorandum Number 2021 of 2020 requiring PCR Swab Tests for all domestic passengers arriving in Bali through 04 January 2021.

Reacting to criticism and input, Beritabali.com reports that Governor Koster has revised the following points:
The original provision requiring a PCR Swab Test for Bali inbound passengers conducted within 48 hours of their departure has now been revised to allow the use of a PCR test completed 7-days before departure.
The circular has also been expanded to allow six categories of air passengers arriving in Bali before 04 January 2021 to be exempted from undergoing a PCR Test, namely:
Children under the age of 12 are not required to present a PCR, Rapid Antigen, or Rapid Antibody Test.
Flight Crew (i.e., Active crew member, engineer on board, or flight operation officer) are only required to present proof of a current Rapid Antibody Test.
Transit passengers.
Passengers on a flight that has been diverted to Bali's Ngurah Rai Airport.
Passengers originating from areas that do not have PCR Swab test facilities. These passengers will, however, be required to undergo a Rapid Antigen Test upon arrival in Bali.
Civil government employees, members of the armed forces, and police officers traveling on urgent business.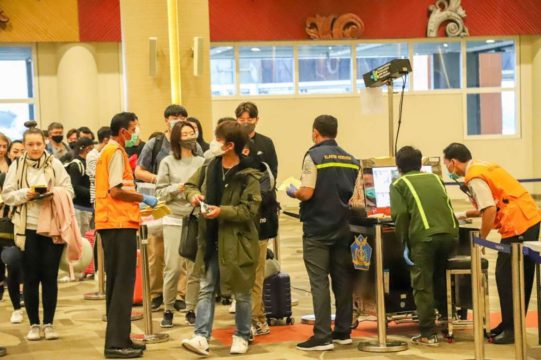 Related Article
Optimistic Xmas & New Years Plans Dashed
Swab Test for Bali Air Paxs Thru 04 Jan
Rp. 1.28 Trillion Loss Due to Testing Change