Indonesian Air Carriers have been nearly devastated by the COVID-19 pandemic. The Indonesian Air Operators Association (INACA) says more steps are needed to save the Republic's airlines. While there is a need among the airlines for fresh capital injections to permit continued commercial operations, this, in the view of INACA, is not the only path to salvation.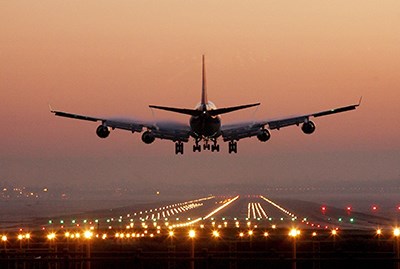 The chairman of INACA, Denon Prawiratmadja, in a virtual discussion under the theme of "Facing the Future Challenges of the Indonesian Aviation Business" held on Thursday, 22 July 2021, said other means, rather than new capital injections, must be found for his association members' survival.
Chief among the financial problems faced by Indonesian air carriers requiring a solution is a negotiated accommodation with the largely foreign-based airline leasing companies on the cost of current aircraft leases. There are substantial penalties that must be paid by any Indonesian airline that returns an idle aircraft before the end of the previously agreed lease period, including the cost of maintaining a plane that is idle and not producing an income.
Commenting on the impasses between aircraft leasing companies and the Indonesian air operators, Denon said: "We hope with the support and mediation of Kadin-Indonesia (The Indonesian Chamber of Commerce) the INACA members can obtain relief on the local cost of current leases in areas that include tax relief, the cost of aviation fuel, landing fees, and storage/parking costs at airports."
The COVID-19 pandemic has drastically reduced the number of air passengers and flights in Indonesia. As a result, many aircraft sit idle and parked at airports. Accordingly, the cash flows of all the airlines have been disrupted. Denon continued, "One the results (of these reductions) is the down-sizing in the size of the airlines' respective armadas with unused aircraft being returned to the lessors. The return of the aircraft before the end of the lease period brings certain consequences and penalties stipulated in the original agreement between the airline and the lessor."
The chairman of Kadin-Indonesia, Arsjad Rasjid, commented: "In other countries, such as France, Germany, and other locales, their respective chambers of commerce participate when one of their members is involved in an international negotiation."
Rasjid added that with the help of several parties, including Kadin-Indonesia, the Indonesian airline sector would find a way to survive and quickly return to good financial health.
Related Articles
INACA: No Passengers Means Canceled Flights
Indonesian Aviation Laid Low by COVID-19
Aircraft Can Now Carry Full Passenger Loads