Sendok Garpu Restaurant (Spoon – Fork) in Geneva, Switzerland Presents the Flavors of Indonesian Heritage by William Wongso.
Something to Yodel About!
Legendary Indonesian Chef William Wongso's latest culinary venture's address is on the appropriately named "Street of Delights" – 3, Rue Des Délices in the residential district of Saint-Jean, above the Cornavin Station – only one tram stop or a five minute walk from Geneva's city center of Bel-Air.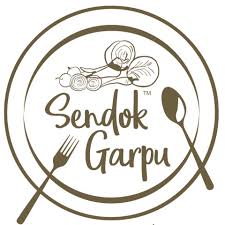 Under "Om" William's tutelage, the Indonesian restaurant Sendok Garpu establishes a fresh face and curated authentic courses, providing insight into Indonesia's rich culinary variety and cultural diversity.
At the helm at Sendok Garpu is William Wongso, who ranks among Indonesia's most celebrated culinary experts, prominent restaurateurs, and highly sought-after consultants who spent decades exploring and mastering the intricacies of the archipelago's kitchens.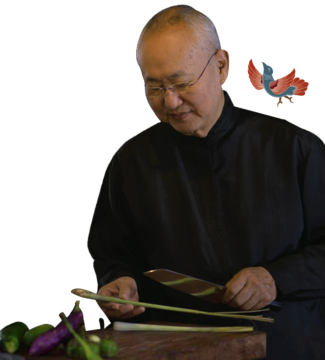 Wongso's talent and passion have guided his culinary sojourn earning him numerous prestigious awards and accolades along the way. These honors have included Merit du Agricole from the Republic of France, role as the inaugural President of the Indonesian chapter of the Chaîne des Rôtisseurs Gastronomic Society, President of the International Wine and Food Society – Jakarta, culinary adviser to Garuda Indonesia Airlines, Chevalier Dans L'Ordre du Merite from the Ministry of Agriculture – Republic of France, and the Medaille d'Honneur from the Academie du Pain EBI – Elite de la Boulangerie International. His book, Flavours of Indonesia: William Wongso's Culinary Wonders, was awarded the Best Book of the Year at the 2017 Gourmand World Cookbook Awards.
William Wongso recently escorted Chef Gordon Ramsay on the highly-rated National Geographic episode of "Unchartered" that explored the Indonesian dish of Rendang on location in West Sumatra.
Geneva's Sendok Garpu Restaurant opened on 23 December 2020 on a limited and delivery basis.
Until the pandemic lockdown ends, customers can place orders in Geneva through UberEats, Eat.ch, Hop, and Smood.
Both set menus and ala carte menu are available Online
Grand Opening Discount
To celebrate the opening – a 10% discount for all food items are available from 23 December 2020 to 15 January 2021
SENDOK GARPU
Rue des Délices 3
1203 Geneva, Switzerland
Telephone: +41 22 345 9988
Sendok Garpu Restaurant Website – Geneva
Related Article