The State News Agency Antara reports that Bali has been chosen to host The Indonesia International Marathon (IIM 2022) on 26 June 2022.
The announcement of the 26 June Indonesia International Marathon follows the recent announcement of the resumption of the Maybank Marathon in Bali to be held on Sunday, 28 August 2022.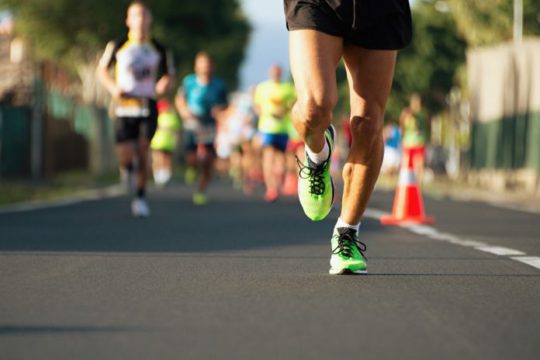 In a written statement by the IIM 2022 Committee Chairman, Made Cakra said: "In addition to strengthening the existing synergy between the central and regional governments, this event aims to form a superior and healthy young generation through sports competitions." Cakra's comments were shared with the wife of Bali's Governor, Putri Suastini Koster, who also serves as the Regional Chair of the National Crafts Council (Dekranasda).
The Indonesia International Marathon (IIM 2022) will be conducted following standards set by The Association of International Marathons and Distance Races (AIMS) and is operated at the instigation of the Indonesian National Sports Committee (KONI) using a professional race director and race measurer.
Plans are to hold the IIM on a national basis rotating annually to different locations across Indonesia to promote sports tourism in general and Indonesian tourism. "By holding the event in Bali, we hope that the event will help revive the Balinese economy, create confidence in Bali tourism, and revive the Micro, Small & Medium Enterprises Sector (MSME)," said Cakra.
"By being held in Bali, it is hoped that it can revive the Balinese economy, foster world confidence in the condition of Bali's tourism, and revive the Bali MSME sector," he said. Continuing, Cakra said that the IIM 2022 would help create a younger generation that is independent, healthy, and more personally representative by virtue of their involvement in competitive sports.
Putri Suastini Koster expressed her appreciation and strong support for the decision to hold the IIM 2022 in Bali. Bali's "First Lady" said that although Bali frequently hosts international events, she hoped that the IIM organizers would work well with local and provincial agencies in Bali to ensure the race runs smoothly. Adding: "We hope that in the preparation and implementation of the 'event,' it can absorb many local workers and display Balinese artistic culture on the sidelines while carrying out race activities." She suggested that the winner trophies adopt a Balinese design using local materials. The Wife of the Governor also invited participants at IIM 2022 to visit the Bali Arts Festival held each June in Bali.

Online registration for the Indonesian International Marathon is now open online.
Related Articles and Links
 Maybank Marathon Returns 28 August 2022
Sandiaga: Bali Needs More Sports Tourism
Indonesia International Marathon Website
The Association of International Marathons and Distance Races Website