Through August 2023, the total number of foreign tourist arrivals to Indonesia grew by a staggering 166.12% compared to the same period in 2022. For the first eight months of the year, 7.44 million foreign visitors entered the Country.
As reported by Beritasatu.com, Indonesian tourism is on a strong comeback path from the virtual cessation of foreign visitors during the COVID-19 pandemic. Amalia Adininggar of the National Statistics Agency (BPS) said the end-of-August figures for 2023 have far surpassed by 26.1%, the total figure of 5.9 million for the entire year of 2022.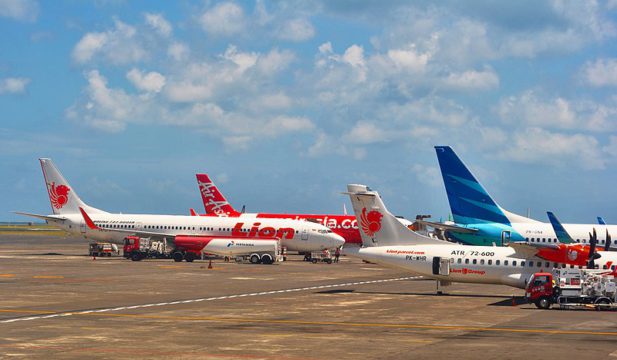 Nonetheless, Indonesian tourist arrivals for the first eight months of 2022 at 7.44 million have failed to equal the 10.7 million tourists who came to the Country in January-August 2019.
Amalia continued, commenting that for January-August 2023, the leading source of foreign visitors to Indonesia came from Malaysia, representing 16.2% of all international arrivals. In descending order, the source of foreign arrivals were Australians (12.2%) and Singaporeans (11.9%).
August 2023 arrivals to Indonesia achieved 1.13 million, the highest monthly number of foreign arrivals recorded since March 2020 at the start of the COVID-19 Pandemic.
Amalia noted that foreign visitor arrivals to Indonesia are demonstrating Indonesia's recovery from the negative impact of the COVID-19 pandemic on tourism arrivals, showing a steady upward trend from March 2022 through August 2023.
Hotel Occupancies
Accordingly, average occupancy rates at starred hotels in Indonesia in August 2023 achieved 52.46%, an improvement of 5.08% compared year-on-year to August 2022.
Other areas in Indonesia are also reporting improved occupancy rates at starred hotels, including Bali (+22.27%), West Sulawesi (+12.12%), and Maluku (+10.47%). Meanwhile, several areas of Indonesia recorded a month-on-month decline in average room occupancy at starred hotels in August 2023: Gorontalo (-8.33%), East Kalimantan (-1/50%), and Riau (-1.39%).
Related Articles
Strong Q1 for Bali International Arrivals
Australians Dominate Bali Tourist Arrivals
60,000 X Increase in 2022 Foreign Arrivals
Indonesia Sets Tourism Targets for 2023
Stay Informed on Bali Tourism-Related News: Subscribe to Bali Update