The spokesperson for the National Task Force for the Mitigation of COVID-19, Professor Wiku Adisasmito, warns that the people of Indonesia must prepare to learn to coexist with the threat of COVID-19 as government efforts continue to bring the epidemic under control.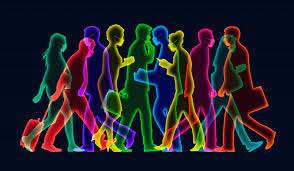 Quoted by BaliPost.com, Professor Adisasmito said controlling and learning to live with the coronavirus will not be an easy task. But these goals remain achievable, providing all elements of society cooperate and accept a shared responsibility by obeying all the health protocols in every aspect of their daily life. These responsibilities include wearing face masks, frequently washing hands, maintain social distancing, avoiding public gatherings, and following guidelines when traveling away from their homes.
Speaking in an online press conference broadcast on YouTube held in Jakarta on Thursday, 26 August 2021, Adisasmito said, "The public must understand that these (preventative) systems are how to coexists with COVID-19 healthily and productively."
The government spokesperson continued, explaining that while the public works to prevent the spread of COVID-19, every institution and public facility must monitor that health protocols are strictly obeyed.
Adisasmoto said the public must learn to evolve to meet the ever-evolving challenges posed by the mutating coronavirus. Warning that future spikes in infections will occur from time to time, affecting different community segments depending on their level of immunity acquired via inoculation or past exposure to the virus.
Related Articles
Learning to Live Endemically with COVID