The State News Agency Antara reports that Bali Governor Wayan Koster hopes plans to construct a Liquified Natural Gas Terminal (LNG) in Sidakarya, South Denpasar, will continue despite statements calling for a halt to the terminal by Coordinating Minister for Maritime Affairs and Investment, Luhut Binsar Pandjaitan.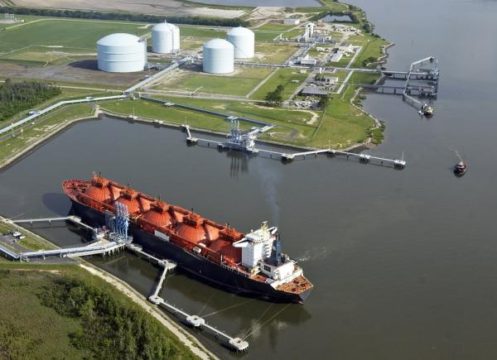 "I hope that the LNG Terminal Project goes ahead because we stand for the interest of the Province that has already secured the agreement of the Mayor of Denpasar and four surrounding traditional villages," said Koster. The Governor sees no reason why the terminal project cannot proceed as planned, especially when considering Bali's desire to become energy independent with cleaner energy sources to preserve the Island's status as a leading tourism destination.
Governor Koster continues to lobby Jakarta for the LNG Terminal's construction despite Minister Luhut's opposition to the project. "I have already sent a letter to the Coordinating Minister (Luhut) asking that he and his team study the feasibility study and related data on file for this project.," said Koster.
In a letter written by Governor Koster to Minister Luhut, he underlined the researched aspects of safety, security, environmental suitability, and shipping access for the proposed LNG Terminal. The Governor claims to be largely unaware of Minister Luhut's detailed objection to the LNG Terminal.
The location of the proposed LNG Terminal is located in Benoa Bay, a short distance from the busy tourist area of Sanur and the newly-declared Special Economic Zone on Turtle Island. Concerns have been expressed in some circles that positioning an LNG facility in a populated area near the traffic pattern of a busy international airport provides a ready target for terrorist elements.
Related Articles
WALHI: LNG Documents are Public Information
WHALI Seeks Access to LNG Public Records
Editorial: LNG Terminal in South Bali
Stay Informed on Bali Tourism-Related News: Subscribe to Bali Update