The Jakarta Globe reports that the Lion Air Group comprising Lion Air, Mentari Air, Wings Abadi Airline, and Batik Air – together representing Indonesia's largest air operator, resumed flights on Wednesday, 10 June 2020. The resumption took place five days after the Lion Air Group grounded its entire fleet in apparent protest to complicated qualifying procedures imposed by the Government for Indonesians wishing to fly domestically.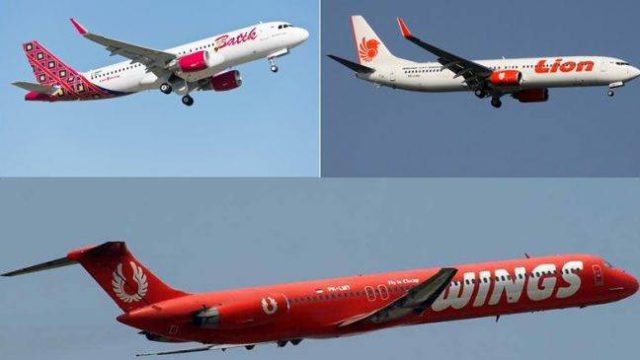 In what is seen as a victory for the Lion Air Group, the Government relented slightly from its pre-flight documentation rules despite increasing COVID-19 rates of new infections nationwide.
The compromise struck by the Ministry of Transportation has eliminated the need to show a "letter of assignment" from an employer justifying the need to travel or written evidence of a family emergency.
Passengers now flying with the Lion Air Group must:
Present a valid form of identification.
Depending on the destination, show proof of a recent "negative" result on a COVID-19 PCR or Rapid Test.
Show they have installed a government tracking application on their hand phone.
A spokesman for Lion Air Group, Danang Mandala Prihantoro, proclaimed on Tuesday, 09 June 2020, "[The regulation] is much simpler now."
The business sector is strongly urging the Government to remove large-scale restrictions and travel bans to help alleviate the wide-spread economic havoc resulting from the COVID-19 Pandemic.
As of Wednesday, 10 June 2020, Indonesia tallied 34,316 COVID-19 cases increasing 1,241 cases in the previous 24-hours, 20,228 related hospitalizations, 1,959 deaths attributed to the virus, and 12,129 cured cases.
Related Article