As reported by Balidiscovery.com in late September 2021, Bali Cancer Center to Open with Famed Mayo Clinic, the Ministry for State-Owned Enterprises (BUMN) has entered into talks with the famed Mayo Clinic in the USA to create a sophisticated Cancer Hospital in the area now occupied by Grand Inna Bali Beach Resort (GIBB) on Sanur Beach in a tourism zone covering 41.3 hectares.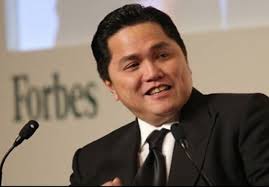 Detik.com reports that the BUMN Minister, Erick Thohir, has revealed that he hopes the establishment of the Bali Cancer Center will stem the flow of Indonesians currently seeking medical treatment in Singapore and Malaysia. Thohir outlined his plans to restructure State-owned enterprises in Indonesia and develop medical tourism during a meeting with Indonesian President Joko Widodo in West Flores on Thursday, 14 October 2021.
The proposed international cancer center in Bali will be operated by Mayo Clinic, widely considered the world's leading cancer hospital. Thohir explained to President Widodo that the Mayo Clinic-affiliated Cancer Hospital in Bali would seek to serve a segment of the estimated 600,000 Indonesian annually seeking medical treatment abroad.
The Indonesian government currently owns and operates at least 70 hospitals under state-owned companies, including agricultural plantations operator PTPN, Pertamina, and PELINDO, which will now merge into a single State-owned hospital group. The amalgamation of these hotels into a single corporation would create one of the world's largest hospital-owning corporations that Thohir intends to develop into world-leading medical centers.
Excited at the prospect of creating an Indonesian hospital affiliated with Mayo Clinic, Thohir said that Mayo Clinic is among the most prominent non-profit teaching hospitals in the USA, with a yearly income of US$14 billion and a payroll of 65,000. US News and World Report praise Mayo Clinic as the best hospital for treating complex medical conditions.