RadarBali reports that the Denpasar Immigration Office has taken another Nigerian citizen into protective custody after the man overstayed his initial visa by more than 60 days.
Now held by immigration officials is Julius Obiefuna Obiwulu, age 34, arrested at a rented room on Jalan Ciungwanara VI Nomor 15, Renon, Denpasar, when it was discovered the Nigerian had overstayed his visa by more than 60 days.
According to reports, Julius visited Jakarta in 2019 to attend a wedding invitation using a social-budaya visa. He then flew to Bali on 28 January 2020, ostensibly to obtain a visa for Timor-Leste.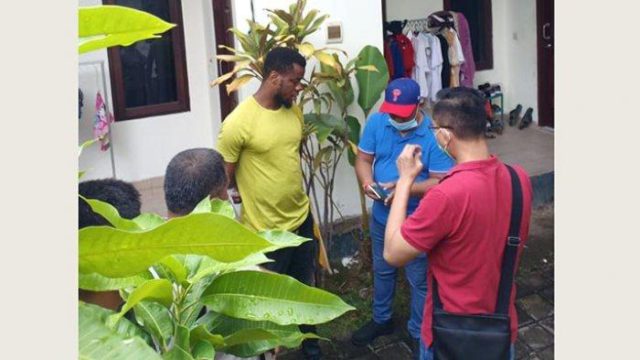 The COVID-19 outbreak prevented him from traveling to Timor-Leste. Bali immigration officials say that Julius, thinking the Immigration office was closed and unable to return to Nigeria, the man elected to stay in Bali.
Although his original visa ended on 01 February 2020, Julius failed to contact the Nigerian Embassy in Indonesia, claiming he did not have a contact address.
The Nigerian Government does maintain an Ambassador and an Embassy in Jakarta.
Without any means of financial support, Julius was managing to live in Bali on Rp. 2.5 million sent each month from a friend in Nigeria.
The man is now being held in the Immigration Detention Center in Denpasar, charged with illegally overstaying his visa in Indonesia.
Related Article