While the Chinese market, together with Australians, were the two leading source markets for Bali tourism as recently as 2019, the COVID-19 pandemic and the economic upheaval that followed has seen tourists from both countries go from "hero status" to "zero status" in only the matters of a few months.
China
The outbreak of COVID-19 in January 2020 and the closure of international borders and cessation of flights from China to Bali in February and March brought a sudden end to Chinese outbound travel to Indonesia.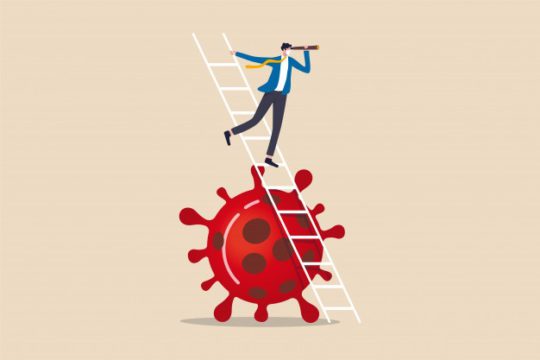 Before the Pandemic, Chinese outbound travel had become the driving force in an unprecedented period of growth in global tourism. In 2019, a total of 162 million increasingly-affluent Chinese traveled overseas, an increase of 4.6% over 2018. Closer to home, domestic Chinese travel generated 5.73 trillion yuan in sales in 2019, an increase of 11.7% year on year. Meanwhile, foreigners visiting China in 2019 were up 3.3%, with an estimated turnover of US$131 billion generated by 65.7 billion visitors.
That was then. Now, it is an entirely different proposition. Foreigners, except for foreign diplomats, are banned from visiting China. Inter-provincial travel from one part of China to another is not permitted as part of the efforts to stop the spread of COVID-10.
The losses to the Chinese economy have been staggering. According to the South China Morning Post, tourism revenue losses from February to April 2020 topped 1 trillion yuan. The Shanghai-listed Huangshan Tourism Development Corporation, which operates tourism attractions at Yellow Mountain in Anhui Province, counted losses of US$10.9 million (77.2 million yuan) for Q1 2020 as compared to profits of 23.6 million yuan in Q1 2019.
After the initial plague period, in April 2020, many Chinese manufacturing enterprises resumed production. Tourism, however, remains in the doldrums with the Chinese public hesitant to travel or spend money. This was underlined in the results of a survey conducted by Boston Consulting Group in May 2020, that revealed 59% of the Chinese consumers responding said they were worried about their household finances and cautious about traveling.
An already bad situation was exacerbated further by the sudden spike in COVID-19 in mid –June, which many now portray as the dreaded "second-wave" of new infections. In response, Beijing has suddenly instituted new lock-down procedures. Chinese are canceling domestic summer holidays to the Chinese capital, where vegetable markets are closed and certain sections of the city placed under "wartime management."
These new "clusters" of COVID-19 in Beijing dash hopes that the worst was over in the current pandemic.
Accordingly, hopes that the Chinese market will return or, for that matter, even be welcomed in Bali seem a distant hope for any time in 2020.
Australia
Australia – Bali's other top source market for foreign visitors, remains very much a non-starter. The Australia Government has closed its borders for both outbound and inbound travel. Australia's Minister of Tourism warns that 2021 will probably be the earliest for even limited cross-border travel related to tourism to resume.
The New Normal
With both China and Australia removed from Bali's travel equation, it is painfully apparent that the "new normal" will be anything but "normal."
Related Article