The Australian federal government is urgently introducing strict new biosecurity precautions at Australian airports to prevent the spread of foot-and-mouth disease (FMD) from Indonesia, which is experiencing an outbreak across a wide geographical area.
As reported by the Australian Broadcasting Corporation (ABC), "biosecurity response zones" are being introduced at Australia's international airports where every traveler arriving from Indonesia must use specially-designed foot mats and undertake biosecurity measures that include the thorough disinfection of footwear and clothing.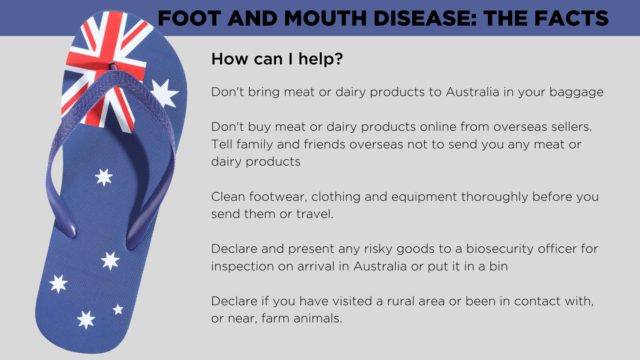 These measures represent a sterner upgrade from the recent past, where travelers from Indonesia were asked to voluntarily submit to using foot mats and momentarily surrender their shoes for cleaning.
The new measures at the Australian airports are mandatory for a three-month trial period and only apply to travelers arriving from Indonesia. The force of law for these measures is mandated under Australia's 2015 Biosecurity Act.
Australia's Federal Agriculture Minister Murray Wyatt is defending the new and strongest biosecurity measures in Australia's history as necessary to protect the public and animal health.
Viral traces of FMD have been identified in Australia.
Senator Wyatt told the ABC: "We have already announced a $14 million assistance package to reduce the risk of FMD spreading from Bali to Australia, which includes increased detection and protection here in Australia and a million vaccines for the Indonesian cattle industry." Adding: "I also announced the deployment of sanitization foot mats at all international airports as an additional layer of protection for returning travelers from Indonesia."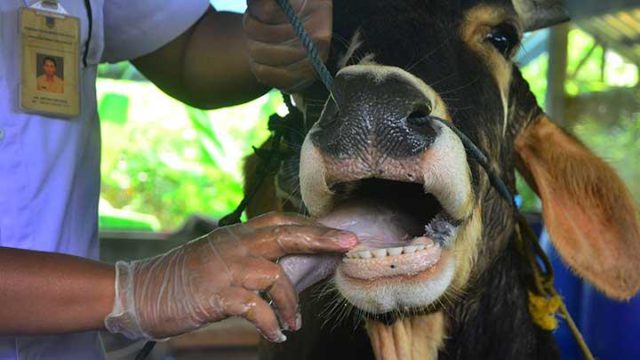 The mats are now being urgently introduced at airports nationwide in Australia.
The worsening crisis of FMD has precipitated demands from opposition members, including National Party legislator David Littleproud, to close the borders between Indonesia and Australia. Littleproud is a former Australian Agriculture Minister.
The ruling party in Australia and the National Farmers Federation have dismissed any proposal to close the borders between the two countries. The president of the National Farmers Federation, Fiona Simson, says, "Our members do not support the closing of borders. It would put at risk a trade that is very valuable."
While viral traces of FMD have been identified in meat products in Melbourne and Adelaide, Australia remains FMD-free.
Fiona Simson warns: "If even one case was to emerge in Australia, farmers would be faced with heart-wrenching decisions around the extermination, culling, and euthanizing of livestock to stop the spread of the disease. "It would shut the export markets immediately — so our meat, our wool, our cheese, our dairy products — they would all be halted immediately," she said. Adding: "We cannot allow this to happen."
Australian officials assure that Australian meat and dairy products remain safe to consume.
Related Article
Hoof & Mouth Disease Confirmed in Bali