Qatar Airways will increase the number of flights between Doha and Denpasar to twice daily commencing on Sunday, 02 July 2023.
The increased flight frequencies are in response to growing demand from tourists wishing to visit Bali – one of the world's leading tourism destinations.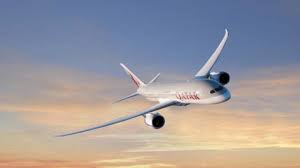 The Country Manager Indonesia of Qatar Airways, Luciana Siwu, commented on 14 April 2023: "With the increase in tourism to Bali, we are happy to add more flights to one of the world's most popular destinations.
Qatar Airways' additional flights to Bali will operate using Boeing 787 Dreamliners configured to carry 22 business and 232 economy class seats.
The new schedule of 42 flights per week between Denpasar, Bali (DPS) and Doha, Qatar (DOH)
DAILY  DOHA – DENPASAR (All times are local)
QR 962 DOH-DPS 01.40/16.55
QR 960 DOH-DPS 07.55/23.10
QR 964 DOH-DPS 17.25/08.40
DAILY  DENPASAR – DOGA (All times are local)
QR 961 DPS-DOH 01.05/05.35
QR 965 DPS-DOH 10.10/14.40
QR 963 DPS-DOH 19.10/23.40
Luciana told the press that she hopes the added capacity between Doha and Denpasar will facilitate tourism growth to Bali and surrounding destinations. Adding: "The additional flight proves Qatar's commitment to providing the best travel experience to our passengers."
QR operates a global network of 150 destinations across Qatar Airways' global network.
Related Articles
Batik Air Daily Between Bali-Singapore
3X Weekly Connection: Auckland – Bali
Bali Ready to Welcome an Aviation Behemoth
RI Invites Direct Flights OZ – Labuan Bajo
Bali-Manado-Tokyo Flights by Garuda
DPS Seeks Flights from PRC, India & Russia
Stay Informed on Bali Tourism-Related News: Subscribe to Bali Update