PT Pelabuhan Indonesia (PELINDO) – the State-owned port management company in charge of seaports in Bali and Nusa Tenggara (NTT), reports that requests for port calls at Bali's southernmost port of Benoa have increased by 45% for the coming year of 2024.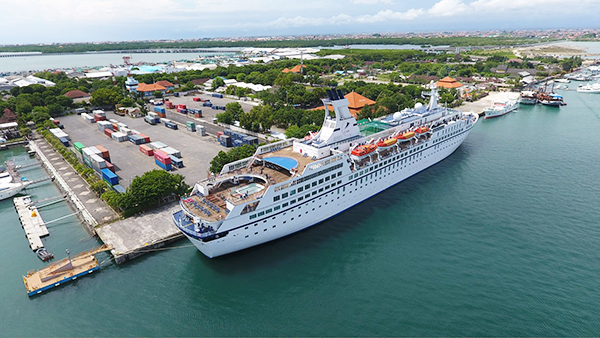 Quoted by the State News Agency Antara, the Head of PELINDO in Bali and NTT, Ali Sodikin, confirms that requests for Benoa port calls in 2024 have increased by 45%.
PELINDO also reports that for 06 January – 06 October 2023, 30 cruise ships carrying 21,679 passengers visited the port of Beoa. This total is an increase over the same period in 2022, when 14 ships came to the Port of Benoa carrying 7,000 passengers.
Sodikin links the increase in cruise ship visits to Bali to the end of the COVID-19 Pandemic and the reopening of Indonesian international gateways to tourism.
For 2025, Bali has been declared very open to cruise tourism, with online registration for visiting vessels available to international cruise ships. A new MarineTourism Center is being built at Benoa specifically designed to smooth the arrival and departure of cruise ship passengers.
The new cruise terminal at Benoa provides foreign currency exchange kiosks, information booths, ATMs, and local kiosks selling merchandise operated by small and medium-sized entrepreneurs. '
Related Links
Benoa Port to be Showcased at G20 Summit
Bali's Benoa Cruise Port Ready by Mid-2023
International Cruises Return to Bali
Stay Informed on Bali Tourism-Related News: Subscribe to Bali Update