The Indonesian Government plans to establish a "tourism fund" initially valued at Rp. 1 trillion (US$63.5 million).
As reported by detik.com, plans for a "tourism fund" were revealed by Sandiaga Uno, Indonesia's Minister of Tourism and the Creative Economy, following a meeting with President Joko Widodo in Jakarta on Wednesday, 04 October 2023.
The proposed "tourism fund" will attract quality international events involved in culture, sports, and MICE (incentives, conferences, and exhibitions). Funds will also be made available for branding promotions for Indonesian tourism.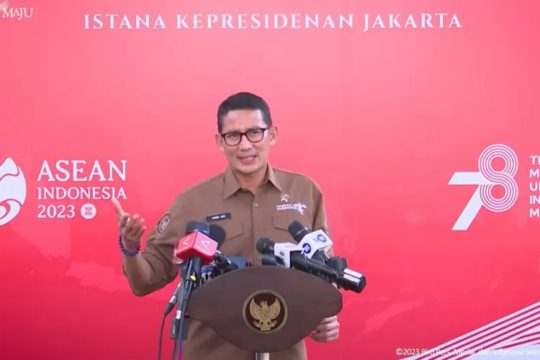 Commenting on the Fund, Sandiaga said: "The mechanics of a tourism fund are already in operation in several countries, such as Singapore and Saudi Arabia, where support is given to developing tourism."
The Indonesian Tourism Fund uses the guiding principles of good governance, focusing on green, sustainable, quality tourism and prioritizing strengthening Indonesian culture.
Current plans are for the Tourism Fund to be in place by 2024 and fully funded by mid-2024.
Minister Sandiaga also indicated that the Fund might be expanded further over time based on results achieved.
Sandiaga explained that in the ongoing revision of Tourism Law Number 10 of 2009, a section of the law mentions the tourism fund. How the tourism fund will be funded will become a part of the final revision of the new Tourism Law.
Sandiaga said the source of funding for the new tourism fund would come from the government budget, foreign exchange earned from tourism activities, and visa fees. Estimates put the amount of foreign exchange earned from tourism in the pre-pandemic period as totaling between US$ 20-25 billion.
Sandiaga assured that tourism businesses will not be asked to contribute directly to the new tourism fund.
Related Articles
Bali Foreign Tourist Tax Starts in Feb 2024
Luhut: Tax & Discipline Foreign Tourists
Stay Informed on Bali Tourism-Related News: Subscribe to Bali Update