RadarBali reports that a 30-year-old Russian man, Evgenii Voronkin, has decided to "roll the dice" – legally speaking – and appeal his 5.5-year prison sentence and one billion rupiahs fine for being found guilty of possessing 1.19 grams of marijuana.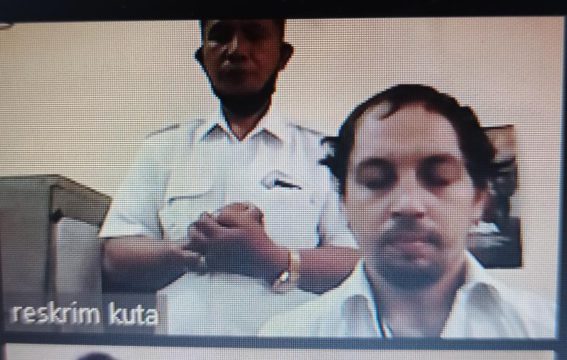 The 5.5 years' sentence was 2.5 years less than the eight years sought by State Prosecutors and less than the maximum permissible sentence under law of 12 years imprisonment and an eight billion rupiah fine.
A Dangerous Roll of the Dice
After reviewing a case, the appeal court, at its discretion, can dismiss a conviction, reduce a sentence, reaffirm the original sentence, and, as is frequently the case in Indonesia, increase the severity of the original punishment.
Upon hearing his sentence read by presiding judge Ida Ayu Nyoman Adnya Dewi, the Russian immediately declared his rejection of the sentence and declared his intention to appeal to the Court's 5.5-year punishment. Evgenii announced that he thought the penalty was too severe for being caught with "only" 1.19 grams of cannabis.
The sentence handed down conforms with the minimum sentence under the law of four years prison for being caught in possession of marijuana. Immediately after the Russian announced his rejection of the Court's verdict, Triata, the Public Prosecutor handling the case, responded in kind saying the State would similarly take up its option and appeal against the sentence that prosecutors view as "too lenient."
The Russian was charged under Section 111 paragraph (1) of the National Anti-Narcotic Law.
Evgenii Voronkin was arrested on Sunday, 12 April 2020, at 8:00 pm when police questioned him for reportedly acting suspiciously while sitting on a curb on Jalan Kau Aya in Seminyak, Kuta.
Related Article