While Bali and the rest of Indonesia impose mandatory quarantine periods of eight days on international passengers entering the country, Singapore is removing quarantine requirements for people arriving from a growing list of selected countries, effective 19 October.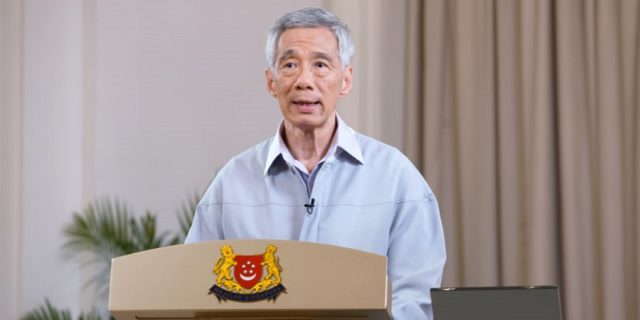 The move by the Island Republic is seen as a strategic step to regain Singapore's status as an international air hub and central to efforts to learn to live with COVID-19 as an endemic situation in the future.
As reported by NusaBali.com, travelers arriving in Singapore from eight countries who have been fully vaccinated will no longer be required to undergo a mandatory quarantine period. The eight countries are the UK, France, Spain, Denmark, Italy, Canada, Netherlands, and the USA.
Starting in November, travelers from South Korea are also exempt from quarantine requirements.
Reuters reports that the decision to abandon quarantine requirements selectively comes as the Country of 5.45 million people is recording record-high new infections rates of more than 3,000 per day. Most of these new cases, however, are reported as asymptomatic or individuals with mild symptoms.
An estimated 83% of all Singapore residents are fully vaccinated against COVID-19.
Despite the high number of new infections, Singapore now allows groups of two vaccinated people to dine in restaurants and shop together in malls. In-class teaching for children under the age of 12 has also been allowed to resume.
All travelers from the countries freed from quarantine requirements must pass a COVID-19 Swab Test before being allowed into Singapore.
In September, Singapore began allowing travelers from Germany and Brunei to enter the Republic without a quarantine requirement providing they could register a "negative" result on a COVID-19 screening.
Singapore's Prime Minister Lee Hsien Loong, via a nationwide television address, proclaimed his Country had begun living in the "new normal" and aimed to reduce new infections to as little as a few hundred each day. Lee said that Singapore would need at least three to four months to achieve this goal. The Prime Minister also warned that Singapore would not hesitate to apply the brakes if it experienced a surge in news cases.
Among other new steps by Singapore in its war on COVID-19 is allowing most patients with light or no symptoms to self-isolate at home.
Meanwhile, Singapore residents who have failed to get fully vaccinated are forbidden to visits malls, restaurants, and food courts.
Related Articles
PeduliLindungi App Required in Bali
Scan and Tan at Bali's Sanur Beach
Bali Eateries Can Open Until 12 Midnight