Frederik Kiran Soekarno Seegers, the grandson of Soekarno – Indonesia's first president, while on summer holiday from his studies in the UK, is spending time in Bali removing plastics from rivers in Bali working with the project "Sungai Watch" (River Watch).
The son of the late Frits Frederick Seegers and Karina Kartika Soekarno, 16-year-old Frederik attends high school at the prestigious Sevenoaks School in Kent. During his holiday in Bali, Frederick is accompanied by school chum Floris Daniel van Pallandt Brocklebank, the son of Baroness Felicia Baronin van Pallandt and James Brocklebank. Floris is attending high school at Eton College in Windsor, where he is pursuing studies as a classicist historian with a key focus on classical antiquity studies.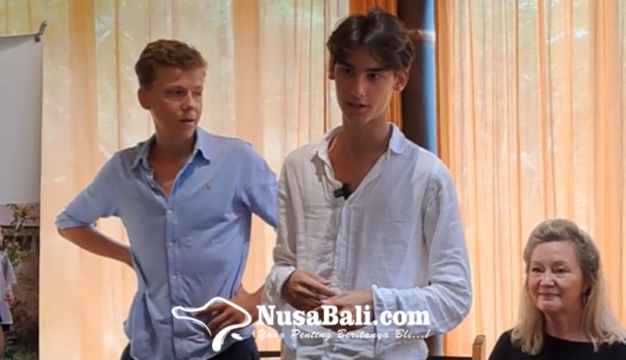 Speaking with NusaBali.com on Sunday, 23 July 2023, Kiran related that Gary Bencheghib, one of the founders of Sungai Watch, is a personal friend.
Sungai Watch is an environmental organization on a mission to stop plastic from entering the ocean. The group was established in 2020 by three American brothers – Gary, Kelly, and Sam Bencheghib. In the view of Sungai Watch, the most effective way to reduce plastics in the oceans surrounding Bali is to free Bali's rivers from the curse of plastic waste that, ultimately, finds its way to the shorelines and oceans of the Islands.
The summer work experience programs in Bali with Sungai Watch coincided with the summer school holidays in Great Britain. Students often use this period for self-development programs, typically carried out in outdoor settings. Kirian spent 3-days working on a Bali river clean-up from 19-23 July 2023.
During his Indonesian holiday, Kiran also undertook volunteer work in Songan, Kintamani, at a project operated by his mother's foundation – Kartika Soekarno Foundation, to assist newborns and their mothers. In Songan, Kiran and Floris tutored children at a local grade school in English and visited a community health center supported by the foundation.
Retelling his Bali Sungai Watch Experience, Kiran said: "Yes, I descended into the rivers filled with dirty plastic. It really smelled." The handsome environmental volunteer with a distinguished Indonesian pedigree was seen thigh-deep working in turbid water. Oblivious to the unpleasantness involved in cleaning the environment, Kiran said he truly enjoys new experiences and working with local members of the Sungai Watch team.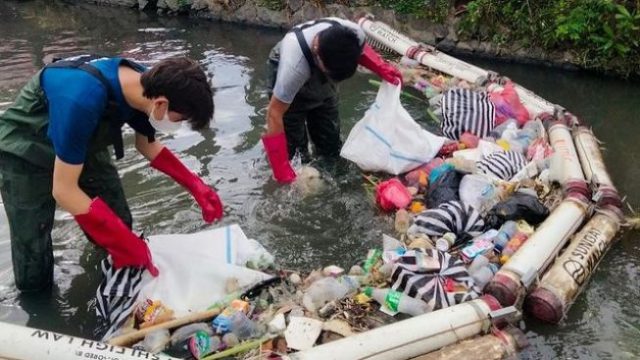 The grandson of President Soekarno and Japanese-born Ratna Sari Dewi Sukarno is using his Indonesian work experience to learn the Indonesian language. Adding: "I enjoy meeting Indonesians and getting to know and understand them. I may look like a European, but I am also an Indonesian.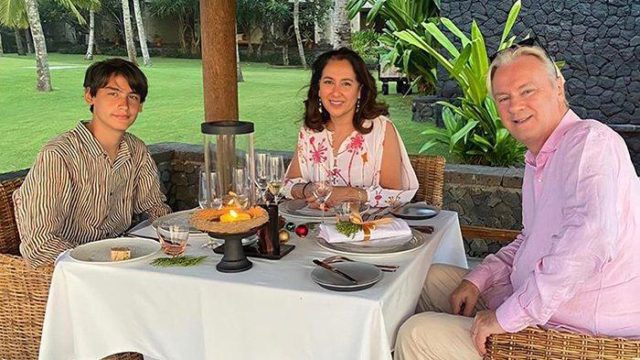 Kiran's father, Frits Frederick Seegers, was a well-known European banking financial executive died suddenly during a visit to Bali on 04 February 2021, aged 62. Kiran is also the nephew of Indonesia's fifth president, Megawati Soekarnoputri.
By virtue of his genealogical heritage, Kiran is of Dutch, Japanese, and Indonesian origins. His Indonesian lineage is Javanese-Balinese via President Soekarno, who had a Javanese Father, Raden Soekemi Sosrodihardjo from Surabaya, and a Balinese mother, Ida Ayu Nyoman Rai from Buleleng, North Bali.
Related Link
RIP: Frits Frederick Seegers 1959-2021
Stay Informed on Bali Tourism-Related News: Subscribe to Bali Update