The Bali Safari Park – Bali's leading animal park and animal conservation center, located a short drive from the Island's Capital of Denpasar, formally opened The Rainforest Trail on 20 April 2023.
A unique opportunity now awaits at Bali's award-winning animal park allowing the public to get an up-close look at the animals that dwell in the world's rainforests.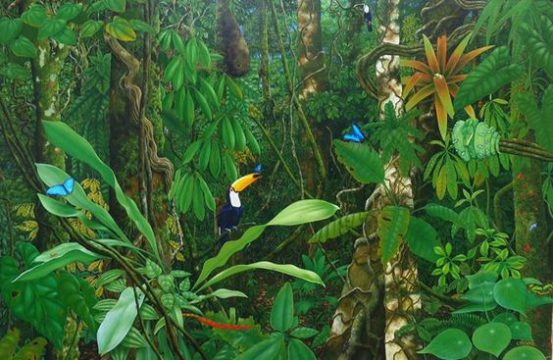 The owner of Bali Safari Park, Frans Manansang; the Park's general manager Marcel Driessen; and Gianyar Regency officials presided over the grand opening ceremony.
At the event, Driessen said Taman Safari Park hoped visitors would enjoy the Rainforest Trail. He said the newest featured attraction is a fantastic experience featuring a beautiful setting with a natural atmosphere. The location is very suitable for excellent snapshots while viewing the extensive collection of wild animals that make their home in the new exhibit.
The Rainforest Trail provides a winding path through a rainforest environment. Along the way, visitors will encounter a range of wild animals, including a Black Jaguar, wallabies, gibbons, pink flamingos, kangaroos, beavers, striped deer, and macaque primates.
The Rainforest Trail seeks to educate and encourage conservation-mindedness as visitors learn about the various animal species inhabiting the rainforest and the threats they face in the wild. Bali Safari Park is committed to conservation and sustainability, and visitors can see supporting programs in action through the Park's breeding and conservation programs.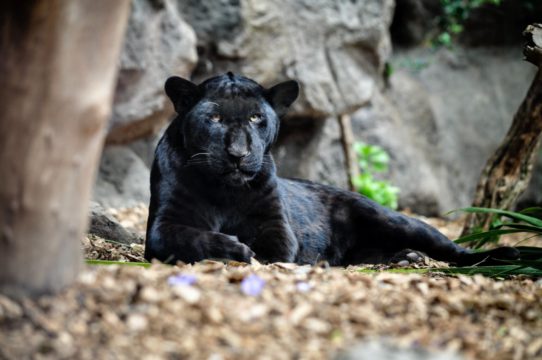 One of the unique features of the Rainforest Trail is that there are many safari experiences and rainforest trails around the world, but what sets the Rainforest Trail Bali Safari Park apart is its focus on conservation and sustainability. Bali Safari is home to the world's largest conservation and captive breeding program for the Bali Mynah bird and several other endangered species.
Practical Tips
Those wishing to visit The Rainforest Trail are suggested to first visit the Bali Safari Park view the Park's extensive wildlife collection spread across more than 40 hectares. It is also recommended that Park visitors dress comfortably and wear sturdy shoes to transverse the uneven path encountered in several parts of the exhibit's pathway.
Also, remember to wear a hat and sunglasses to protect yourself from the tropical sun.
Guests can also schedule their visit during the multi-animal feedings to enhance their visit to the Park.
Guests visiting the Rain Forest Trail between 20 and 30 April will receive complimentary admission to The Park's Waterplay Zone and Fun Zone.
Related Links
Bali Safari Park Hosts SEA Zoo Conference
16 Komodo Dragons Born at Bali Taman Safari
Two Hyenas Born at Bali Safari Park
Mooi – Baby Hyena Born at Bali Safari
Nosey Proboscis Primates at the Safari Park
Bali Safari Park Welcomes New-Born Giraffe
Stay Informed on Bali Tourism-Related News: Subscribe to Bali Update