Special incentives to persuade people resident in Bali operating vehicles on the Island registered in other regions of Indonesia will end on 18 December 2020.
The policy that allowed the re-registration of "outer-island" vehicles without penalty or tax has been in place for four months since 08 December 2020 failed to meet its target. As of 08 August 2020, the targeted achievement of revenues from motor vehicle tax in Bali Province reached Rp. 2,800 trillion, markedly less than the initial target of Rp. 3.434 trillion set for 2020.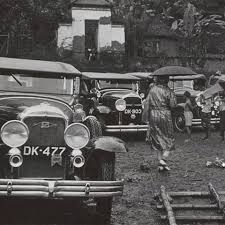 However, the policy that has been going on for almost four months has not significantly raised regional revenues. As of 08 December 2020, revenues from motor vehicle tax in Bali Province reached Rp. 2.800 trillion from the initial target of Rp. 3.434 trillion in 2020.
As reported by NusaBali, Bali's Governor Wayan Koster issued Regulation Number 47 of 2020 concerning Relief / Exemption on Interest and Motor Vehicle Tax Fines (PKB) and Motor Vehicle Title Fee (BBNKB) in Bali. This regulation provided a "tax amnesty" for vehicle owners to re-register Bali vehicles from 29 August 2020 until 18 December 2020. The elimination of tax charges usually associated with changing the registered domicile of vehicles from other provinces operating in Bali failed to generate the hoped-for upsurge in Bali vehicle registrations.
As of 08 December 2020, with ten days of the tax amnesty remaining, the Province recorded a vehicle registration tax roll of Rp. 2.8 trillion – only 81.8% of the targeted vehicle tax roll of Rp. 3.340 trillion.
Explaining the failure to achieve the targeted level of new provincial vehicle tax registrations, Dayu Putri of the Provincial Tax Revenue Office in Bali blamed the general public's weakened economic condition occasioned by the continuing pandemic.
In any case, at 1:00 pm on 18 December 2020, the four-month-long tax holiday and amnesty from fines and interest offered by the Province will expire. Tax officials have indicated that if a last-minute surge of people seeking to register their vehicles takes place, the public will continue to be accommodate and be eligible for the special tax facilities until 6:00 pm on 18 December.
Dayu Putri confirmed that only 508,000 of the total 700,000 vehicles eligible for relief have enrolled in the program during the four-month tax holiday and tax amnesty. Adding: "In Bali, there are 3.2 million motor vehicles. 700,000 vehicles have registered for the amnesty, with 508,000 vehicles satisfactorily re-registering. Hopefully, there will be more vehicles seeking to obtain Bali Provincial registration.
The 508,000 vehicles that have successfully followed the tax holiday and tax amnesty will generate Rp. 305 billion.
Meanwhile, officials are intensifying roadside sweeps and door-to-door checks for vehicles with unpaid vehicle taxes. Officials frequently find vehicles with 3 or 4 years of unpaid road taxes.
Related Article