The first wave of COVID-19 vaccines in the form of 1.2 million dosages manufactured by Beijing-based Sinovac Biotech arrived in Bali on 06 December 2020.

One of six vaccines to be used by the Indonesian Government to battle the coronavirus, President Joko Widodo welcomed the inaugural shipment from Sinovac – a vaccination undergoing clinical trials in Bandung, West Java, since August 2020.
A further 1.8 million dosages are scheduled to arrive in January 2020 for distribution following a prioritized list prepared by the Government placing health and medical workers at the front of the queue.
Based on a decree issued by Indonesia's Minister of Health (Keputusan Menteri Kesehatan Nomor H.K.01.07/Menkes/9860/2020), Indonesia will use six different brands of Vaccine in an imminent nationwide inoculation program.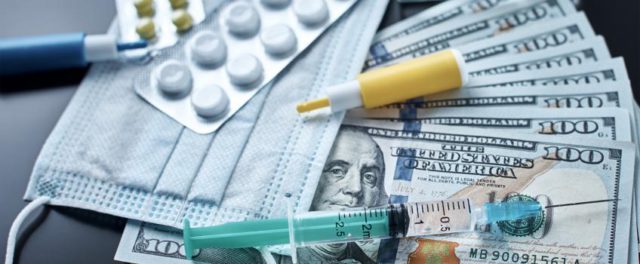 The six companies supplying vaccines for use in Indonesia are PT Bio Farma, Astra Zeneca, China National Pharmaceutical Group (Sinopharm), Moderna, Pfizer and BioNTech, and Sinovac Biotech Ltd.
As reported by Kompas.com, Government sources confirm that many segments of Indonesian society will receive COVID-19 vaccinations without charge, while at least 75 million people will be required to pay for their shots. Dr. Siti Nadia Tarmizi, the Director of Prevention and Control of Contagious Diseases from the Ministry of Health, explained that the Government is targeting 107 million citizens as a priority group for vaccination. From that total, 32 million will be vaccinated without charge, while the remaining 75 million will be asked to pay for the Vaccine.
Indonesia has a total population of 267 million, with a targeted group of 107 million to receive Vaccine representing around 40% of the entire populace.
Cost of COVID-19 Vaccination
These are the comparative prices for the six brands of COVID-19 Vaccine in Indonesia for those ineligible for free vaccination. These prices are for a single dosage and subject to change.
Please bear in mind that two inoculations are required to achieve immunity.
Bio-Farma Sinovac Rp. 200,000 97% effective (under review)
Moderna Rp. 526,000 94% effective
Pfizer/BioNTech Rp. 283,000 95% effective
Johnson & Johnson Rp. 141,000 Under active review
AstraZeneca Rp. 57,000 70% effective
NovaVax Rp. 226,000 79% effective
Related Article