The Indonesian Ambassador to Japan, Heri Akhmadi, has revealed that Garuda Indonesia, acting on a recommendation made by the Embassy in Tokyo, will operate a "familiarization trip" directly from Tokyo to Bali.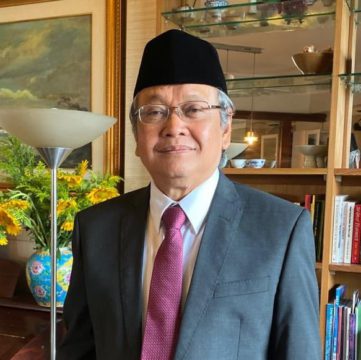 Ambassador Akhmadi mentioned plans for the flight during an online seminar sponsored by the Hospital Administration Program at the Bali International University held on Saturday, 27 November 2021. The Ambassador said that the recommencement of flight service between Tokyo and Bali would occur on 05 December 2021,
"On 05 December, Garuda Indonesia will recommence flying from Tokyo to Bali. The Indonesian Embassy in Tokyo has worked, so the familiarization flight includes travel operators, journalists, social media influencers. We hope that these people will help promote what they see and feel, reporting (directly) from Bali," said the Ambassador. His comments were made while speaking on the topic of  "Examining Bali's Readiness to Welcome the Covid-Free Corridor: Is Bali Ready to Develop Wellness Tourism or Medical Tourism?', and were quoted by NusaBali.com.
The Ambassador's announcement follows the decision to open Bali's Airport to direct flights from five countries effective 14 October 2021. That date, a full month-and-one-half later, has not seen a single foreign flight land in Bali. The declaration by Indonesia's top man in Japan coincides with a surge in the new Omicron Variant of COVID-19 and border closings in counties around the globe.
Taufan Yudhistira, the Stakeholder Relation Manager for PT Angkasa Pura I (PT PAP1) – the company that manages Bali's Airport, was unprepared on Monday, 29 November 2021, to confirm the plans for a Tokyo-Bali flight on 05 December. "The proposed flight was still uncertain and remains under discussion," added Taufan.
With the Tokyo-Bali flight announced less than one week away, PT PAP1 says they have received no confirmation from Tokyo or a request for a flight slot. Taufan said: "We have received no information, try to confirm this with Garuda Indonesia."
Making the Ambassador's announcement all the more dubious is that all the passengers arriving in Bali would be subjected to the recently increased mandatory quarantine period of 7-days.
Related Article