The Indonesian Online Travel Booking service – Traveloka has lent assistance to the government's plans to develop domestic tourism sustainably by planting 40,000 seedlings along the shoreline of Buleleng Regency, North Bali.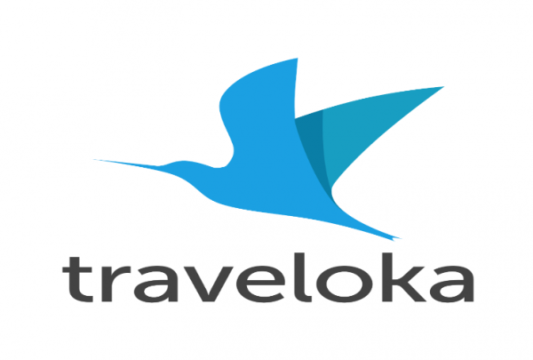 Traveloka is a very successful Indonesian unicorn company that provides online airline ticketing, hotels, and travel services to its primary markets in Indonesia, Southeast Asia, and Australia. The largest online travel agency in Indonesia, Traveloka's current estimated value is US$3 billion, with an average of around 40 million monthly users.
As reported by Kompas.com, Traveloka's reforestation of mangrove areas along Bali's northern shores was done in cooperation with the World Resources Institute (WRI) Indonesia, Mangrove Nusantara (MATA), The Indonesian Ministry of Tourism and Creative Economy, and the Provincial Government of Bali.
The Minister of Tourism and the Creative Economy, Sandiaga Uno, told the press that before the recent mangrove planting in Bali's Buleleng Regency, a similar program was undertaken earlier at the Mandalika Area of West Nusa Tenggara. Sandiaga said that the Traveloka Project saw 40,000 seedlings planted in an area covering 12.5 hectares in the Mangrove Reserve of the Gerokgak District.
In a press statement published on Friday, 25 March 2022, Sandiaga said: "Sustainable tourism development can generate wide-scale employment opportunities, boost the economy, and improve the welfare of surrounding communities. This initiative represents just on or the cooperative efforts between the private sector and the government." Continuing, the Minister said that sustainable tourism remains one of the government's main focuses to ensure that tourism is developed responsibly and pays attention to preserving the natural ecosystem.
Speaking on the same occasion, the Head of the Provincial Tourism Service for Bali, Tjok Bagus Pemayun, said the Regency of Buleleng is home to mangrove forests that form part of the natural resource heritage of Bali. Pemayun explained that the mangrove forests are capable of absorbing carbon emissions and can also become a source of income for the surrounding community. "The mangrove forest in the Gerokgak District has a large eco-tourism potential that we hope can support the recovery of Bali tourism. We strongly support Traveloka's initiative and invite the public to join in protecting and safeguarding our tourism ecosystem," he said.
In addition to planting seedlings in the mangrove area, Traveloka also empowers and invites the surrounding community in Gerokgak to work by maintaining the protected mangrove through weeding, replanting, and pruning activities.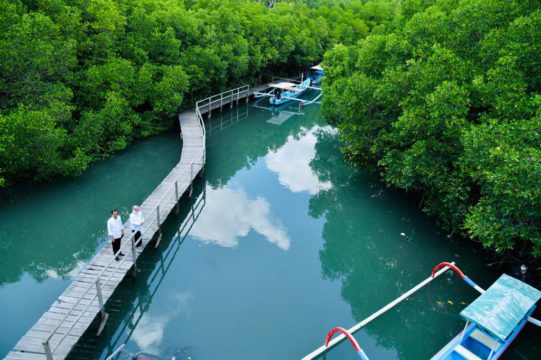 The Traveloka Project in Buleleng also involves the Mangrove Nusantara (MATA)- a non-government organization working in shoreline conservation in Indonesia.
Albert Albert, the co-founder of Traveloka, stated that his company is aware that the private sector has an important role in supporting the tourism industry to act in responsible, environmentally friendly ways that are in harmony with government sustainable tourism goals. "This initiative is just one way of expressing our corporate responsibility as a company committed to carrying out the principle of sustainable tourism development in Indonesia. We also involve our more than 40 million users to join us in this program to protect tourism destinations," said Albert.
Traveloka's Albert said that Indonesia, as an archipelagic nation, possesses vast areas of unique and interesting natural beauty, including Bali's Regency of Buleleng. To achieve sustainability and have a positive environmental impact, he said extra effort and involvement are needed on several fronts to allow future generations to continue to enjoy Indonesia's natural beauty.
Meanwhile, the Deputy Director of Climate, Cities, Energy and the Seas for World Resources Institute (WRI) Indonesia, Almo Pradana, said that positive collaboration between the government, private sector, and the public could make a firm combined contribution for sustainable environmental conservation and reducing carbon footprints. Adding: "The Mangrove Planting Program with Traveloka with the support of the Ministry of Tourism and Creative Economy, The Ministry of the Environment and Forestry (KLHK), and the local government not only has a positive impact on the environment but also supports the sustainability of the social and economic life of the community, especially in the Buleleng Regency area."
Related Articles and Links
G20 Summit to Visit Bali's Mangrove Forest
Making Quality Tourism Sustainable
Carbon Footprint Calculate Web Page