The Indian Airline Vistara – a full-service carrier and a joint venture of Tata Group and Singapore Airlines, has announced they will commence a daily non-stop flight service between Delhi and Bali, starting 01 December 2023. Vistara will become the first Airline to offer direct flights between the two cities.
Vistara will fly Airbus A-321 in a three-class configuration, offering Business, Premium Economy, or Economy class seating.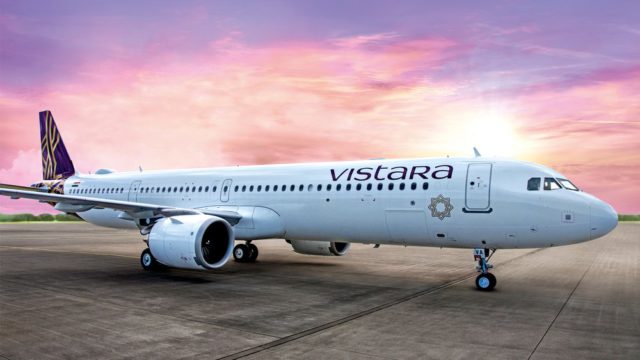 Special introductory rates are on offer via the Airline's website.
Bali has become an increasingly sought-after holiday destination for Indians due to its accessibility, proximity, shared cultural traits, and hassle-free visa-on-arrival facility. India has become the second-largest source of inbound travelers to Bali after Australia, with arrival figures certain to grow even more with direct flights becoming available flying Delhi to Bali.
Commenting on the introduction of Bali as a new destination, Vinod Kannan, Chief Executive Officer of Vistara, said, "India is the second-largest source of foreign tourists to Bali, and with hassle-free visas-on-arrival, Bali remains one of the preferred holiday destinations for Indians, besides being popular for MICE traffic. As India's second-largest trading destination in the ASEAN region, Indonesia also exhibits great potential for business travel. We are delighted to be the only airline offering direct connectivity between Delhi and Bali. We are confident that customers will appreciate having the option to travel on India's finest full-service Airline on the route."
Special introductory round-trip all-inclusive airfares offered by Vistara:
Delhi-Bali-Delhi
Economy INR 39,999
Premium Economy INR 54,999
Business INR 1,129,999
Bali-Delhi-Bali
Economy IDR 6,900,999
Premium Economy IDR 13,500,999
Business IDR 29,000,999
Vistara Daily Flight Schedules Effective 01 December 2023 – (All times listed are local).
Delhi-Bali Flight Number UK145 Departure 00:30 Hours Arrival 11:05 hours
Bali-Delhi Flight Number UK 146 Departure 12:10 hours Arrival 17:45 hours
All timings shown are in local time zones; exact timings may differ slightly on respective days of operations.
Schedules are subject to regulatory approval.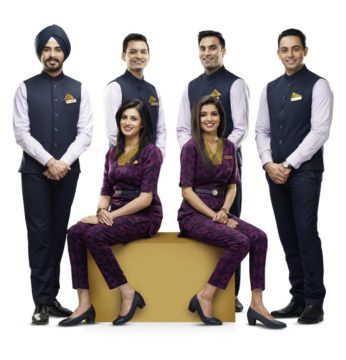 Vistara is India's highest-rated Airline on Skytrax and TripAdvisor, and it has been the winner of several 'Best Airline' awards, besides being lauded for world-class cabin cleanliness and upholding high safety standards.
The only Indian carrier to feature amongst World's Top 20 Airlines, Vistara is recognized as the "16th Best Airline" globally while also being cited as the "Best Airline in India and South Asia" for the third year in a row; "Best Airline Staff in India and South Asia" for the fifth consecutive year; "Best Cabin Crew in India and South Asia" for the third time in a row; and "Best Business Class Airline in India and South Asia" for the second time in a row at the World Airline Awards 2023 by Skytrax.
Vistara also received ch-aviation Asia's "Third Youngest Airline Fleet Award" for the second consecutive year.
Vistara (TATA SIA Airlines Limited), legally registered as TATA SIA Airlines Limited, is a 51:49 joint venture between Tata Sons Private Limited and Singapore Airlines Limited (SIA).
Vistara commenced commercial operations on 9 January 2015 and currently connects a growing network of international and domestic destinations. The Airline has a fleet of 63 aircraft, including 48 Airbus A320neo, 10 Airbus A321, and 5 Boeing 787-9 Dreamliners.
The carrier has served over 50 million customers since starting operations in 2015.
Related Links
PACTO: Indian Travel to Bali Sets Records
DPS Seeks Flights from PRC, India & Russia
Stay Informed on Bali Tourism-Related News: Subscribe to Bali Update