Foreigners arriving in Indonesia are now required to be fully vaccinated against COVID-19. Using a vaccination standard that is quickly becoming the norm globally, the Indonesian Government's COVID-19 Czar, Luhut Binsar Pandjaitan, has announced the new, stricter requirement for foreign nationals to enter the Republic of Indonesia.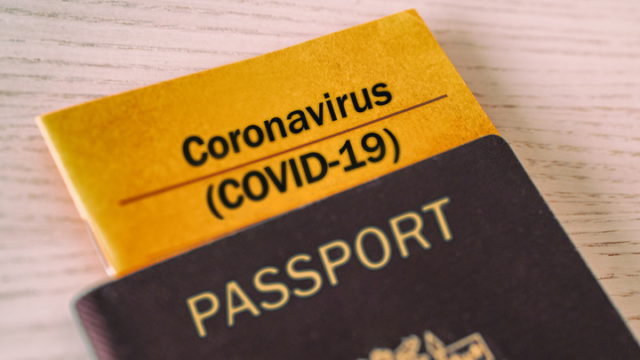 Quoted by the State News Agency Antara on Tuesday, 06 July 2021, Luhut said: "All foreigners coming to Indonesia must show a vaccine card. These people must have undergone (before arriving in Indonesia) the two injections necessary for full COVID immunization. No one can come to Indonesia before receiving both injections."
Luhut also explained that in addition to presenting a vaccination card, foreign visitors must also prove they have undergone a PCR Swab Test with a "negative" result before boarding their flight to Indonesia. Once landed in Indonesia, the foreign traveler must undergo another PCR Test and then submit to 8 days of quarantine in a designated hotel. At the end of the 8-day quarantine period, another PCR Test is required. If the final test remains "negative" for the coronavirus, the foreigner can then leave quarantine.
The Minister defended the strict entry protocols, insisting similar standards have been implemented in many nations worldwide with quarantine periods varying, depending on the country, of 8, 14, to 21 days. Adding: "After we examined the studies from other countries we consider good examples, we established an 8-day quarantine period."
The COVID-19 Czar, designated as the coordinator of Indonesia's Emergency Limitations on Public Movement (PPKM-Darurat) Policy for Java and Bali, challenged those critical of handling the crisis to compare his steps in other locales around the world. Continuing, Luhut said the opening of Indonesia's borders to foreign nationals also contained a component of reciprocity. "We need to act reciprocally. If other places are introducing such measures, we must do the same," he noted.
Starting from 06 July 2021, foreigners must have a certificate showing they are fully vaccinated and proof of a "negative" PCR Swab Test performed within 48 hours of their departure for Indonesia.
Foreign diplomats and visiting foreign officials of a ministerial level are exempted from holding a valid vaccination certificate.
Related Articles
PPKM Emergency Declared by Joko Widodo
COVID-19: The Only Numbers Worth Watching
Bali Visitors Need Vaccination Certificate