Although Bali was declared reopen for international flights on 14 October 2021, the anticipated flood of foreign tourists has yet to materialize more than two months later. For various reasons, both Indonesian and foreign airlines have failed to start the bureaucratic procedures to secure official flight slots necessary to resume operations.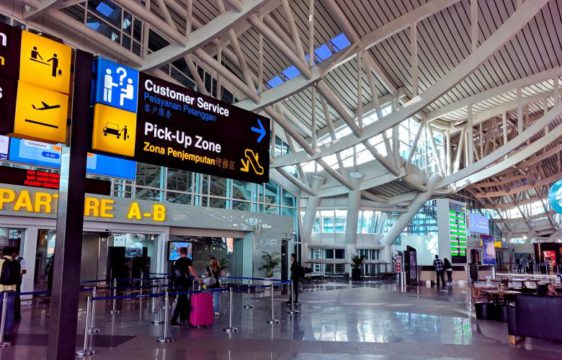 Data from the Bali Bureau of Statistics (BPS) showed only two foreign travelers arriving in Bali for the entire month of October 2021. Any foreign nationals now coming to Bali do so as domestic travelers after first undergoing quarantines and COVID screening in Jakarta.
The contrast in Bali arrival numbers with totals for the same period in years' past couldn't be more dramatic. With the pandemic already in full swing in October 2020, Bali directly welcomed only seven foreigners via Bali's Airport and 56 foreigners at the Island's Seaport of Benoa. In October 2019, before the pandemic, Bali saw 567,000 foreign tourists land by air and sea.
As reported by Balipost.com, Sandiaga Uno, Indonesia's Minister of Tourism and the Creative Economy, identified five main obstacles preventing the restart of international tourist arrivals in Bali. Speaking on Saturday, 18 December 2021, Sandiaga said the five leading obstacles preventing foreigners from coming directly to Bali are:
Mandatory quarantine periods
Visa facilitation
Direct flights
Mandatory insurance coverage for COVID treatment
The limited number of countries permitted to visit Bali.
Indonesia's Tourism Minister promised to bring these "five obstacles" to the attention of Jakarta's highest circles of power for further discussion.
Sandiaga expressed the hope that following the coming Christmas and New Year's holidays, the potential emergence of the Omicron Variant will be under firm control.
The Minister welcomed the news that domestic arrivals to Bali continue to increase, averaging more than 10,000 travelers per day since late November. "The activities of domestic tourists coming to Bali have boosted Bali's economy that is very dependent on foreign tourists. I see the G20 Summit (in October 2022) as a game-changer. If the Omicron Variant can be controlled, we will recommend those quarantine requirements not be based on isolation in a hotel room, but based on limited movements within a limited geographical area," said Sandiaga.
Related Articles
Visa & Quarantine Rules Under Review