The State News Agency Antara reports that the Minister of Public Works and Public Housing, Basuki Hadimuljono, has stated that the new Gilimanuk – Mengwi Toll Road in West Bali will feature dedicated lanes for motorcyclists.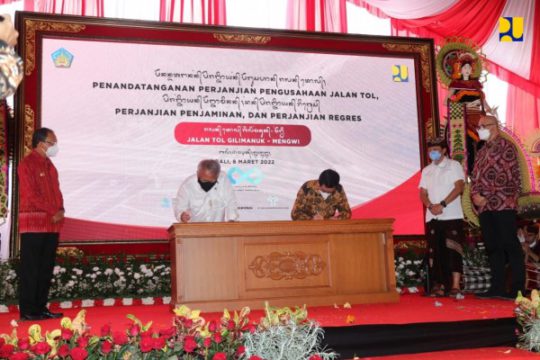 In a statement that is incorrect and ignores the current motorcycle lanes in operation on the Bali Mandara Toll connecting Sanur-Kuta-Nusa data, Hadimilijono said: "This is maybe the first toll road in Indonesia with a lane for motorcycles. Because this is a tourism area, we must make allowances for the needs of tourism players." The Minister's comments were made during his virtual participation at the signing ceremony held on Tuesday, 09 March for the Gilimanuk-Mengwi toll road.
The Public Works Minister said the Gilimanuk-Mengwi Toll Road, the Yogya-Solo Toll Road, and Bawean-Yogya Toll Road form part of the priority National Strategic Project (PSN). Basuki also reminded all involved in constructing the new Bali Toll Road to be steadfast in ensuring the construction of the roadway takes care to protect the natural environment.
"We will build the road) to the best of our abilities while working with all our might to continue and maintain the environment. Initially, we were going to build a toll road in the middle of Bali. But, I felt that if we built a toll road in the middle of the Island, it would damage the environment, so we decided to build the road on the beach," said Basuki.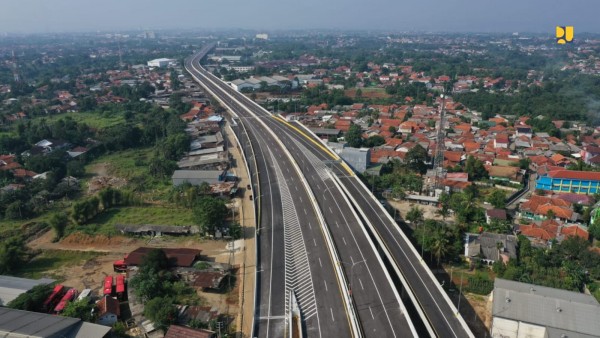 When completed, the Gilimanuk – Mengwi Toll Road will boost tourism development in Bali's west and north and substantially reduce the traveling time between the Port of Gilimanuk and Bali capital city of Denpasar. The toll road will cross three different Bali regencies– Badung, Jembrana, and Tabanan. The road is being constructed at the cost of Rp. 24.6 trillion, with work to begin in June 2022 with completion slated for November 2024.
The road is being built over three phases. The first phase is 54 kilometers in length connecting Gilimanuk and Perkutatan. The second phase of 23 kilometers will connect Pekutatan and Sok. The third phase will measure 18.9 kilometers connecting Soka and Mengwi.
The Gilimanuk-Pekutatan sector will feature four lanes, two lanes in opposing directions. The Pekutatan – Mengwi sector will have a separate lane reserved for motorcycles and a pedestrian pathway.
Related Articles
Bali Toll Road Rates to Increase
Making Bali's Toll Road Green for G20
Gilimanuk Toll Road Work to Begin Q4 2021