The Provincial Administration of Bali is forming a brigade of Tourism Enforcement Constables (Satpol PP Pariwisata) to protect and monitor Island visitors.
The Chief of the newly established Satpol PP Provinsi Bali, I Dewa Nyoman Rai Dharmadi, said his constables would work to maximize the peace and tranquility of the Bali tourism experience and help prevent any disturbing situations. The Tourism Enforcement Team would also work to educate tourists regarding local customs and the proper etiquette expected of all foreign guests.
The new Tourism Enforcement Team will commence operations on 14 February 2024.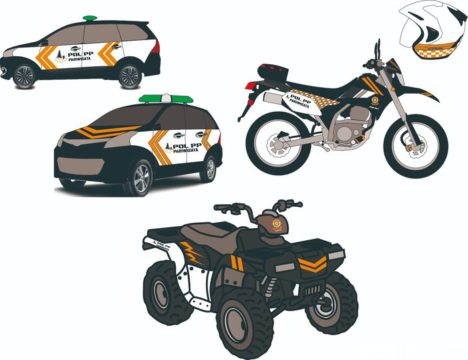 Dharmadi said that because of the imminent implementation of the Rp. 150,000 tourism tax to be paid by foreign visitors, the Tourism Enforcement Team has the added responsibility of fostering a quality tourism environment.
For the initial launch of the Tourism Enforcement Team on 14 February 2024, the Province of Bali and the Badung Regency are training 37 personnel for deployment. Members of the Enforcement Team will undergo training in foreign languages, general tourism knowledge, and guest handling skills.
Unique uniforms comprised of branded shorts and polo shirts will be worn by Enforcement Team Members, reflecting a friendly, casual, and relaxed approach to the public.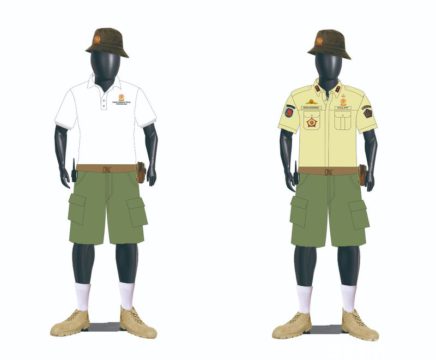 In an unusual and creative approach to presenting a sympathetic face to the public, the Constables will also undertake patrols accompanied by Bali's iconic Kintamani Breed of dogs. Organizers say the canine companions will allow the Constables to share information about Bali's indigenous breed of canine companions.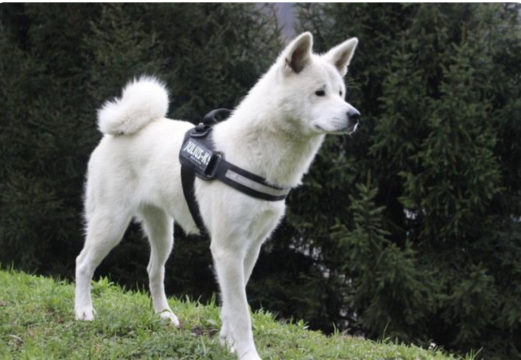 The formation of the Satpol PP Pariwisata is based on Law Number 23 of 2014.
Dharmadi said government operational budgets will initially bear the cost of the Satpol PP Pariwisata. Supplemental support will be drawn from the State Budget (APBD).
Related Links
Minding Ps & Qs, Do's & Don'ts in Bali
Police Campaign Against Errant Motorists
Bali Unites to Rein in Errant Foreigners
Bali Foreign Tourist Tax Starts in Feb 2024
194 Foreigners Deported from Bali in 2022
Brit in Bali Fights the Law, the Law Wins
Stay Informed on Bali Tourism-Related News: Subscribe to Bali Update