Following reports in Bali media and on Balidiscovery.com regarding ongoing official investigations into the alleged violation of setback regulations and the expropriation of public beachfront on Melasti Beach on the Ungasan Peninsula, new reports from the Badung Enforcement Agency (Satpol PP Badung) have identified around 30 warungs and cafes on Berawa Beach operating without the required permits and standing illegally on public beachfront.
Quoted by RadarBali.com, I Gusti Ketut Suryanegara, the chief of the Satpol PP Badung, confirmed that the 30-odd illegal businesses discovered on Berawa Beach are violating setback rules and are unlicensed businesses.
Earlier on 18 March 2022, a meeting at the Village Office of Tubuneneng attended by Provincial Satpol PP officials and representatives from four traditional communities (Desa Adat Yaitu, Desa Adat Padonan, Desat Adat Tandeng, and Desa Adat Berawa) reached an agreement with local operators to dismantle and demolish their illegal bars and warungs.
The minutes from that meeting stipulate that the demolishment of the illegal businesses standing on public beachfront would happen between 01 April 2022 and 15 May 2022.
Suryanegara warned business owners in other locations not to violate the rules on using public rights-of-way and the need to license their operations. The Satpol PP Chief admonished the illegal businesses, reminding all that the beaches belong to the nation. Violators were warned that firm action would be taken against violators.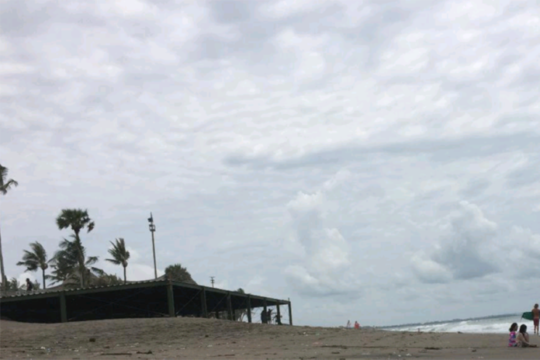 Meanwhile, the traditional community chief (Perbekel), I Made Kamajaya, has confirmed that the illegal businesses are prepared to dismantle their building structures. He admitted that some of the illegal buildings on the beach were erected by local residents who often rented the buildings to outsiders, including foreigners.
Related Links
Legal Scrutiny of Karma Kandara Restaurant
Karma Kandara Beach Club Destroyed by Fire