George Thomas – the popular and congenial founder-owner of the Sanur, Bali Indian Restaurant – Curry in Bali, has died at age 55.
As reported by many media outlets, Thomas' lifeless body was discovered on Tuesday, 24 October 2023, at 10:40 a.m. by a restaurant worker – Dabbal Singh (43), while delivering produce purchased for the day's operation.
Thomas had apparently committed suicide by hanging himself in the restaurant's kitchen area at Jalan Danau Tamblingan No. 55 in Sanur, Denpasar.
A police spokesperson reports that Thomas had hung himself using a cream-colored sash tied to a structural beam in the kitchen's ceiling.
Employees told police that the affable Indian expatriate's behavior had become withdrawn several days before his death and was unusually absent from the restaurant.
Police found a note at the scene written by Thomas expressing love and affection for his staff and requesting that his body be cremated. The letter did not detail the Indian's decision to kill himself, insisting it was unnecessary to explain his suicidal act.
Police have labeled the man's death a suicide, suggesting financial problems may have been an underlying motivation for his self-destructive act.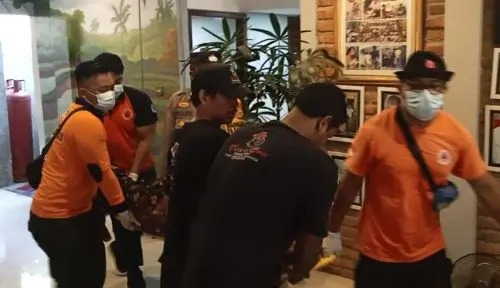 Police arrived at the scene at 12:55 p.m. and secured evidence at the scene of Thomas' death. Police found no signs of violence on the deceased's body before removing his remains to Denpasar's Professor IGNG Ngoerah General Hospital at 1:30 p.m.
George Thomas (Panjikunnel) was born 55 years ago in Kerala, South India. He was a 1982 graduate of the Rajagiri Public School System. In 1986, he secured a degree in accountancy and finance from Mahatma Gandhi University.
Post-graduate education included studies in Hotel Management from the Welcomgroup School of Hotel Management in Manipal and a certificate in frontline management from Mackintosh College in Melbourne, Australia.
George Thomas worked for over 30 years in resort and club management sales, time-share sales, business consulting, and restaurant management in the Middle East, Australia, Africa, the US, India, and Bali.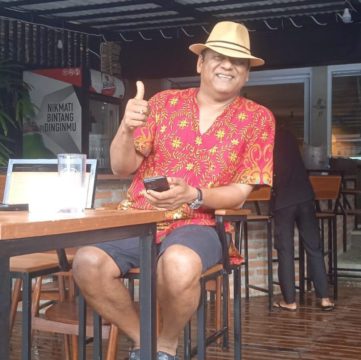 In 2016, Thomas established the Curry in Bali chain of award-winning Indian Restaurants that, at its height, had branches in Ungusan, Canggu, the Bypass in Sanur, Ubud, and SanurVillage.
Related Links
Bali Suicide Help Line Available 24/7
Vistara Daily Delhi-Bali From 01 December
PACTO: Indian Travel to Bali Sets Records
DPS Seeks Flights from PRC, India & Russia
Stay Informed on Bali Tourism-Related News: Subscribe to Bali Update