The Indonesian Acting Director General of Immigration has made it clear to Bali that foreign residents and visitors will face arrest and deportation if they disrupt public order during the G20 Summit on 15-16 November 2022.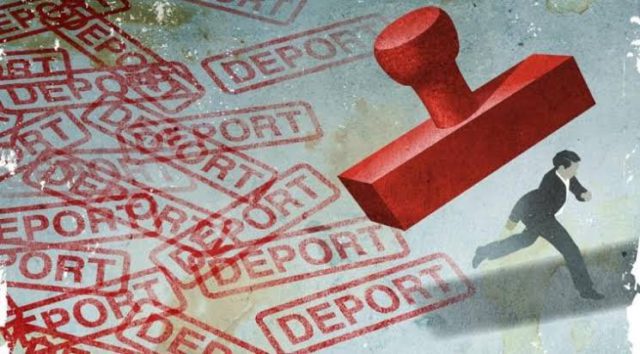 The Interim Director General of Immigration, Widodo Ekatjahjana, said his department would take any firm steps necessary to ensure Bali remains conducive, safe, and orderly during the G20 Summit. Adding: "We will take firm and humanitarian steps in supporting a successful outcome of the G20. Regarding foreign nationals who participate in public protests, we will immediately deport them to maintain peace and order during the Summit."
As reported by NusaBali.com and the State News Agency Antara, in speaking to the press, Ekatjahjana cited the example of the deportation of a 57-year-old Japanese national done by the immigration office in Jember, East Java. The Japanese, identified only by the initials TS, was deported for carrying a protest banner while standing on Jalan Yos Sudaro in Banyuwangi, East Java.
Commenting on the deportation of the Japanese, the Director General of Immigration said: "I have already contacted the Japanese Consulate in Surabaya regarding the participation of one of their citizens in political demonstrations. Our position is clear that amid the G20 Summit, immigration aims to provide excellent service. At the same time, we are faithfully executing our security duty and will be diligent in enforcing the existing rules if there are violations."
The warning to protestors appears to be "black and white," with no differentiation between peaceful protest and disorderly protest. A number of past hostings of G20 Summits have been accompanied by wide-scale, and sometimes violent, protests.
TS reportedly admitted to participating in a protest before his official deportation. The Japanese entered Indonesia via Bali on 31 October 2022 using a visa-on-arrival available for tourist visits. During his stay, TS visited Bali, Yogyakarta, Surabaya, and Banyuwangi.
Related Article
Large Armed Presence in Bali During G-20