Balipost.com reports that 18,030 security personnel are prepared for deployment to safeguard the many heads of state and their delegations attending the G20 Summit on 15-16 November in Bali.
Summit security plans were revealed in an online press conference conducted by the Head of the Indonesian Armed Forces, General (Army) Andika Perkasa, broadcast on YouTube on Thursday, 20 October 2022, from Jakarta.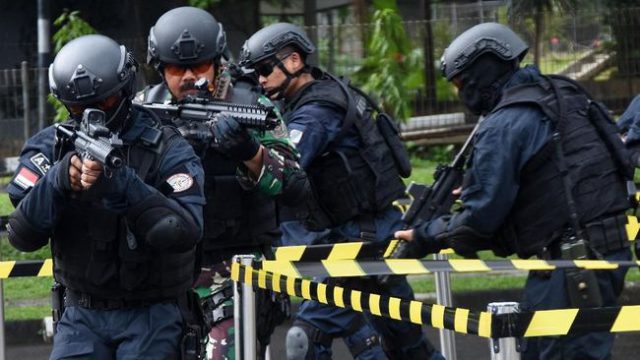 Speaking at the press conference and quoted by the State News Agency Antara, General Andika said, "Generally, per our responsibility to protect VVIP delegates, we will prepare around 18,030 personnel."
Broken down further, the complement of security personnel will include 3,200 police officers, 492 staff from related relevant government agencies, and 14,300 armed forces (TNI) personnel.
General Ardika explained Bali expects 42 heads-of-state delegations for the G20 Summit and that security forces are preparing for every possibility. He said that security measures are now being gradually introduced to ensure all the necessary steps are operating in time for the November Summit.
The Indonesian Armed Forces (TNI) is also involved in detailed coordination with security personnel from each foreign head of state delegation expected in Bali. Every effort is being made to accommodate the specific, and sometimes unique, requirements of the foreign security teams traveling with their respective heads of state.
During the G20 Summit, the Indonesian Air Force will deploy four fighter jets operating over the Island of Bali: Two F-16s, one Sukhoi Su27, and one Sukhoi Su-39.
Related Articles
Warning: Public Mobility Limits for G20
Work & Study From Home in Bali During G20?
Gala G20 Cultural Dinner to be held at GWK