Following Singapore Airline's welcomed announcement that they will return to Bali offering a daily flight Singapore – Bali on 16 February, further optimism that international tourism is on the comeback was buoyed with the landing in Bali of a Garuda Indonesia flight GA 881 from Narita, Tokyo, on Thursday, 03 February 2022.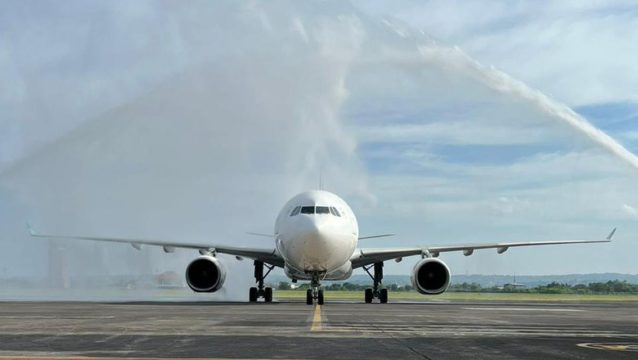 Quoted by NusaBali.com, Stakeholder Relations Manager of the Airport Management Company (PT Angkasa Puta I), Taufan Yudhistira, said on Wednesday, 02 February 2022: "The plan is for Garuda Indonesia to fly tomorrow (03 February) and land in Bali at around 4:35 pm."
Passengers will undergo a PCR-Test upon arrival in Bali before departing to a quarantine hotel, where they must remain for the following five days.
The Garuda aircraft arriving from Tokyo received a water salute provided by fire trucks stationed at Bali's airport. Bali officials said GA 881 only carried 12 passengers, including 6 Japanese tourists on the flight from Japan to Bali. Passenger numbers are expected to grow once quarantine rules are eliminated following a growing global trend.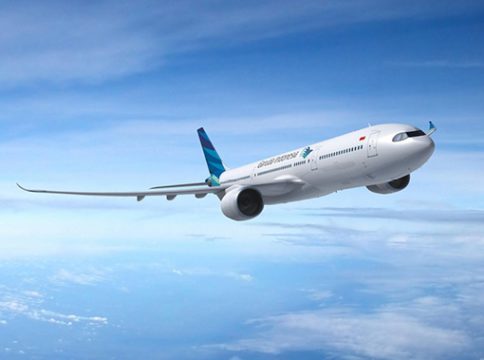 Angkasa Pura confirmed that in addition to requests for landing slots from Garuda Indonesia and Singapore Airlines, Batik Air – a subsidiary of Lion Air – has also formally applied for permission to land and operate internationally in Bali beginning in February 2022.
Tuna Exports to Japan Recommence
With flights now connecting Bali and Tokyo, Garuda Indonesia confirmed that 18 tons of tuna fish would be flown from Bali to Japan. The Service and Commercial Director of PT Garuda Indonesia, Ade R. Susardi, told the National News Agency Antara on Wednesday, 02 February 2022 Garuda has flown 6 tons of fresh tuna fish from Bali with an intermediate stop in Manado to uplift a further 12 tons of tuna – all destined for Narita, Japan.
Susardi heralded the shipment of fresh tuna to Japan following a lengthy suspension of such shipments because of the global pandemic. To ensure the highest quality of tuna fish exports, Garuda enjoys a facility from the Japanese government that allows shipments to avoid time delays caused by inspections. In Narita, Bali's fish immediately leave the airport for their final destination in Japan. Similarly, fish caught in Indonesia undergo a "fast-track" inspection process at the Balinese seaport of Benoa, located only 10 minutes from the Bali cargo terminal.
Related Article
Update: Travel Requirements for Bali