As reported by Kompas.com, Indonesia's Minister of Tourism and the Creative Economy, Sandiaga Uno, has confirmed that members of the national cabinet and President Joko Widodo are discussing a new visa facility that will allow "quality" foreign nationals to stay for extended periods in Indonesia.
Speaking at his weekly press conference on Monday, 29 May 2023, Sandiaga said: "We have just held discussions with The President and the Coordinating Minister on how we will issue a new policy to encourage quality tourists to stay longer and have a greater economic benefit to the people of Indonesia."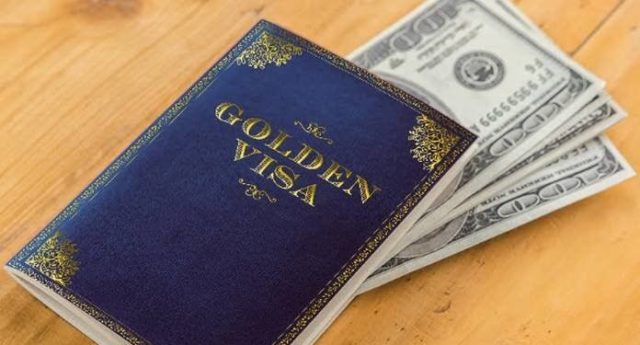 Golden Visa for Indonesia
Minister Sandiaga explained that the new policy will operate as a "Golden Visa." While complete details are being finalized and will only be announced in several weeks, the new visa is expected to provide for prolonged stays of 5-10 years.
The "Golden Visa" is shaping up to be the next stage in the evolution of the "Second Home Visa," announced with a subdued public response in 2022. The "Second Home Visa" is currently given for 5-10 years to those who wish to make Indonesia their second home while making a financial contribution to the Republic. The "Golden Visa" is available to talented foreigners working in digital technology, health, and investment and is part of the Government's desire to foster digital entrepreneurship.
In the view of its advocates, the "Golden Visa" will facilitate extended stays by foreigners investing not only in property but in job-creating enterprises. Minister Sandiaga said the "Golden Visa" targets high-net-worth individuals with sufficient savings. Citing one example, Sandiaga said foreign tourists wishing to escape the northern hemisphere's cold winters by using the new visa class in Bali. Also targeted for "Golden Visas" are entrepreneurs working in technology seeking to invest in Indonesia. This new visa class is also expected to target healthcare professionals seeking to live in Indonesia. Finally, talented individuals working in sustainable areas, such as health, will also be eligible to apply for a "Golden Visa."
Related Articles
Retirees Not Applying for 2nd Home Visas
92 Nations Now Eligible for Indonesian VoA
Indonesia Launches New "Second Home" Visa
Russian Envoy Objects to VoA Revocation
Ukrainian Envoy Offended by Bali Governor
On a Bali Mountain Top, Naked to the World
Nude Russian Riding Elephant Causes a Stir
Naked to the World from Bali's Mt. Batur
Police Campaign Against Errant Motorists
Bali Unites to Rein in Errant Foreigners
Stay Informed on Bali Tourism-Related News: Subscribe to Bali Update