CNBC Indonesia reports that domestic airfares are undergoing a significant hike in prices. Increased fares are particularly noticeable for flights departing over the coming Christmas and New Year holidays. The most significant increase in fares is occurring on the most frequented and popular routes, such as Jakarta-Bali and Jakarta-Singapore.
For example, tickets booked online on Friday, 10 November 2023, on the Jakarta -Bali route for year-end holiday travel reflected the price increase.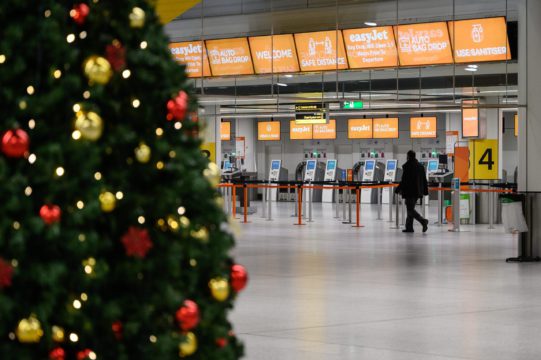 Ticket prices increased for flights on Tuesday, 19 December 2023. The cheapest one-way direct flight fares between Jakarta and Bali for economy class flights on Air Asia, Super Air Jet, and Pelita Air cost between Rp. 985,000 and Rp. 1 million.
Meanwhile, the most expensive airfares on the same route cost Rp. 3.9 million based on fares offered by Super Air Jet and Garuda Indonesia for 25-30 December 2023.
For example, for 20-24 December 2023, the least expensive flights between Jakarta and Bali are priced at Rp. 1.3 million to Rp. 1.5 million on Super Air Jet, Air Asia, Nam Air, and Batik Air.
Return flights from Bali to Jakarta operating on Tuesday, 02 January 2024, the cheapest ticket on Super Air Jet, TransNusa, Pelita Air, Air Asia, Batik Air, and Citilink costs Rp. 1.5 million to Rp. 1.8 million. The most expensive flights during this period were transit flights that cost Rp. 3 million to Rp. 3.4 million.
The typical cost of tickets on these routes outside the holiday period is between Rp. 580,000 and Rp. 860,000.
Similar increased pricing is also evident on international routes between Singapore and Jakarta beginning on 19 December 2023 until 01 January 2024, where the cheapest tickets available are on sale for prices between Rp. 1.2 million and Rp. 2.3 million flying on Air Asia, Jetstar, Batik Air (Malaysia), TransNusa, Citilink, and Scoot. The highest-priced ticket between Jakarta and Singapore during the period is on Royal Brunei, which costs Rp. 16.7 million.
On Wednesday, 02 January 2024, flights from Singapore to Jakarta, the cheapest online flights, are priced between Rp. 2.2 million and Rp. 4.8 million flying with Scoot, TransNusa, Air Asia, Jetstar, Citilink, Batik Air (Malaysia), Malaysia Airlines, and Batik Air. The "normal" cheapest price outside the holiday period on this route is priced between Rp. 484,000 and Rp. 900,000.
Related Links
High Domestic Fares Impeding Bali Tourism
Garuda Indonesia To Develop Domestic Routes
Bali-Manado-Tokyo Flights by Garuda
Garuda – World's Most "On-Time" Airline
Parking Fees at Bali's Ngurah Rai Airport
Stay Informed on Bali Tourism-Related News: Subscribe to Bali Update