Bali will host the International Medical Conference 2023 (IMC-2023) from 10 until 13 November 2023 – an inaugural event to stimulate discussions among global medical experts and practitioners.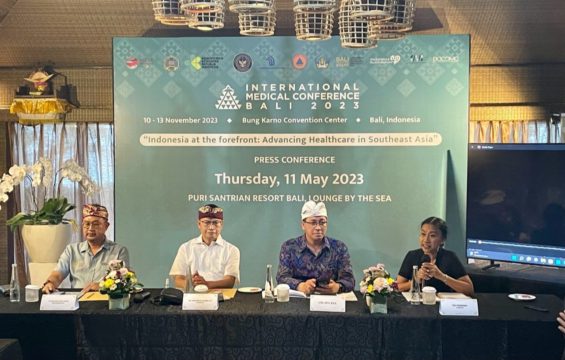 Quoted by The State News Agency Antara, the chairman of IMC 2023, Professor Taruna Ikrar, speaking at a press conference in Sanur, said: "The First International Medical Conference held in Bali hopes to serve as the first event that will become an annual event on Bali's calendar of conferences and conventions."
IMC 2023, set for 10 – 13 November 2023, will be headquartered at the Bung Karno Convention Center in the new Bali International Hospital (BIH) within the 41.26-hectare Special Economic Zone.
The press conference announcing IMC 2023 held on Thursday, 11 May 2023, was attended by the event's chairman Professor Taruna Ikrar, the event's secretary Levie Lantu, and the Bali Tourism Board chairman Ida Bagus Agung Partha Adnyana.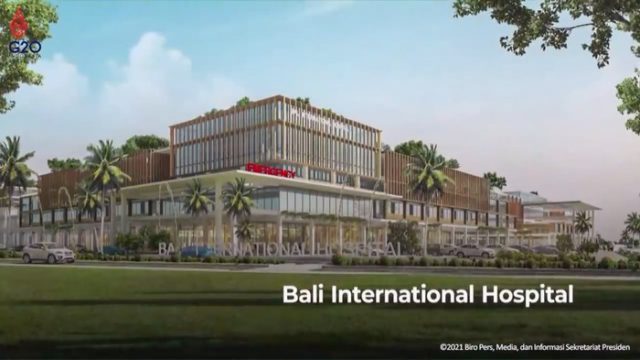 At the press conference, Professor Ikrar commented: "At IMC 2023, we are trying to shape the future of healthcare by providing a space for medical professionals to discuss and share their experiences." A medical graduate of Hasanuddin University in South Sulawesi, Dr. Ikrar is an internationally-recognized physician, biomedical scientist, biomedical educator, and leader with two decades of experience in senior positions at private and public hospitals. Seeking to improve standards of medical practice in Indonesia, experts attending IMC 2023 will convene workshops on oncology, aesthetics surgery, medical technology, general medicine, dentistry, medical specialties, and military medical care.
The need for convening an annual world-class gathering of medical professionals is bolstered by the fact that 1.5 million Indonesians seek medical treatment abroad each year at an estimated cost of Rp. 149 trillion.
Elaborating regarding the inspiration to hold the medical conference in Bali, Dr. Ikrar commented: "Since Bali is a top international tourism destination, why not incorporate a medical aspect in this demonstrated popularity? We seek to secure Bali's reputation in the future as both a tourism and medical destination."
15th International Conference on Medical Regulation
Before IMC 2023 on 10-23 November 2023, Bali will host the 15th International Conference on Medical Regulation (IAMRA) on 06-09 November 2023, attended by representatives from 150 countries at the Merusaka Nusa Dua Resort.
Bali, with delegates from 150 countries attending IMC 2023, Conference Secretary Levie Lantu said he is enthusiastic about holding IMC 2023 in Bali and bringing together the best minds in the health sector to share their knowledge and expertise. The juxtaposition in the single month of November 2023 of two major international medical conferences in Bali will cement the Island's reputation for medical tourism.
Also speaking at the press conference, the Secretary for IMC 2023, Levie Lantu, is optimistic that the event will gather leading thinkers in medicine to share and exchange their knowledge and expertise. Lantu describes IMC 2023 as a "melting pot" in Bali, where health and tourism will form a happy union.
Separately, the chairperson of the Bali Tourism Board (BTB), Ida Bagus Agung Partha Adnyana, said that holding both the IMC and IARMRA in early November is incredibly advantageous, falling in what is traditionally a "low season" for tourism. BTB targets 3,000 delegates, and other participants will come to Bali for IMC 2023.
The hosting of IMC 2023 is universally applauded and supported by all Indonesian tourism organizations. In addition, government support has been voiced by the Ministry of Foreign Affairs, the Ministry of Tourism and the Creative Economy, the Ministry of Health, The Investment Coordinating Board, the National Body for Disaster Mitigation (BNBP), and the Provincial Government of Bali.
Preliminary plans are for Indonesian President Joko Widodo to open IMC 2023 formally.
Related Articles
Bali as a Medical Wellness Destination
Editorial: A Rethink on Bali's Recovery
Test-Tube IVF Services Available in Bali
Mayo Clinic Clarifies its Role at BIH
Seeking Global Talent for Bali Hospital
Mayo Clinic Cancer Care Center
Bali Cancer Center to Open with Famed Mayo Clinic
Bali International Hospital: Opens Q4 2023
Stay Informed on Bali Tourism-Related News: Subscribe to Bali Update