The Regency of Bangli has announced that the admission fee for visitors to the tourist area of Kintamani will be reduced effective 01 May 2022.
As reported by Balipost.com, the Bangli Regency Administration is changing how Kintamani visitors are categorized and the amount of admission each category must pay. The new categories are foreign tourists, domestic tourists, and "local Bali."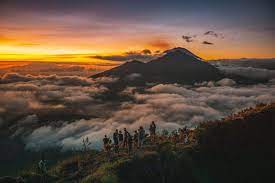 The planned changes were announced after the Regency Government met with the Bangli Chapter of the Indonesian Hotel and Restaurant Association (PHRI-Bangli) on Wednesday, 20 April 2022. On the following day, the Head of the Tourism and Culture Directorate (Disparbud) for Bangli Regency, I Wayan Sugiarta, said that the meeting led by the Regent agreed on several points, including the reduction of admission fees charged to Kintamani visitors.
The categorization and charges of three classes of visitors to the popular tourist site were discussed and agreed. "Local" tourists originating from Bali will now pay Rp. 10,000.
The new tariff for introduction on 01 May 2022:
Foreign tourist admission fees will remain unchanged at Rp. 50,000 per person.
Domestic tourist admission fees will be reduced from Rp. 25,000 to Rp. 20,000.
"Local" Bali visitors will pay only Rp. 10,000.
Sugiarta said: "In the future, the classification for children and adults will no longer apply. The only categories will be foreign tourists, domestic tourists, and local Bali tourists."
It remains unclear if regency officials will charge vehicles with occupants merely passing through Kintamani on southern-bound or northern-bound journeys. Also unclarified is the rate to be charged to foreign residents in Bali using a temporary or permanent visa. (ITAS or ITAP).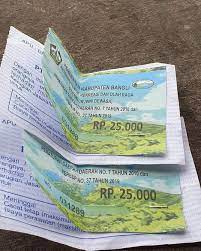 Addressing the change in admission fees, the Regent of Bangli is revising the Regent Regulation (Perbup) Number 37 of 2019 after a final review by the Provincial Government of Bali.
Sugiarta confirmed that the Regent plans to introduce the changes on 01 May 2022, with the current tariff remaining in effect until that date.
In the meeting with PHRI officials, the Regency's hotel and restaurant managers welcomed the government to raise the entrance fees again once the Island's economy recovers from the ravages of the COVID-19 pandemic.
Related Links
Black Lava Camp at Kintamani, Bali
The Kintamani – Bali's Special Canine Breed