Bali's Governor said the arrival of Singapore Airlines Flight SQ 938 on Wednesday, 16 February 2022, carrying 109 foreign travelers and 47 Indonesians, made him very happy as it represents the reopening of Bali to international travel.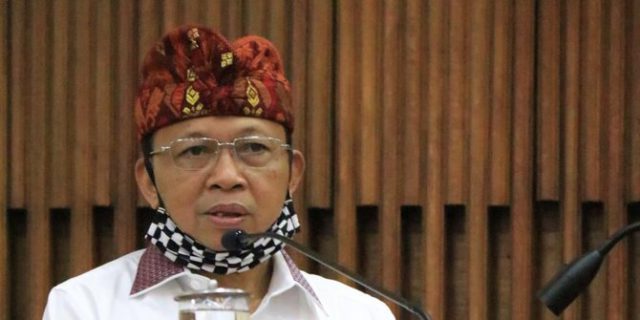 As reported by NusaBali.com, Governor Koster promised that he would fight for an end to the current mandatory 3-day quarantine period beginning from March 2022.
The Governor's comments were part of a press statement issued at Bali's Ngurah Rai Airport, where Koster was on hand to witness the arrival of the Singapore Airlines flight.
In support of his desire to eliminate the current mandatory quarantine period by March, Governor Koster pointed to a continuing decline in new Omicron variant cases, a trend he hoped would continue over the coming two weeks. "I will work in the future so there will be no quarantine for tourists. The important point is that tourists coming to Bali must be fully vaccinated and have a negative PCR swab test result. I think that is sufficient for us to comfortably and safely receive visits by foreign tourists," he said.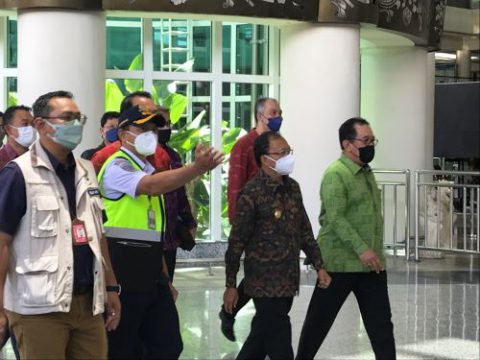 Bali's Governor went on to explain that 90% of those now testing "positive" for COVID-19 are without symptoms or only manifesting mild symptoms. Meanwhile, those with medium to severe symptoms and must be hospitalized amount to only 10% of those testing positive for COVID. Koster added that people with mild symptoms recover in less than five days. The Governor interprets this to mean that the risks posed by the Omicron variant can be controlled and is not particularly dangerous.
The Governor also underlined that percentage of the population vaccinated against COVID-19 in Bali is very high. Those receiving the first injection exceed the government's target by 105%. The achieved target for the second injection in Bali has now hit 94%. Among the elderly, the vaccination coverage is climbing. Older people living in Bali have been vaccinated, with 84% of the target already injected with the first dosage, and 74% for the second injection. Among children 6-11 years of age, 105% of the targeted number for the first injection has been achieved, with more than 90% receiving the second dosage.
"So, from the standpoint of vaccination, Bali's rates are very high, and the Islands if relatively protected from the contagious spread of COVID-19. In short, the people do not need to panic; there's little to fear. The important thing is to remain on alert and strictly follow the health protocols," said Governor Koster.
The foreign national landing in Bali on Singapore Airlines on Wednesday hailed from 25 countries – led by Australians (21), French (14), UK (13), USA (12), and Dutch (7).
A majority of 82 foreign travelers arrived using a B211A visa.
Related Articles
Singapore Airlines Returns to Bali!
No Slot Requests for Garuda Sydney Flights
SIA Resumes Daily Bali Flights on 16 Feb.
USA Market to Recover for Bali with SIA