Indonesia's Minister of Tourism and the Creative Economy, heralding the announced reopening of Bali to international air travel, posted on Instagram on Saturday, 16 October 2021: "Is Bali Ready to rise again? Is Bali ready to take part in the recovery of global tourism? I hope with the opening of flights for international tourists, and this can become the turn-around point for the recovery of employment in the tourism and creative economy sector."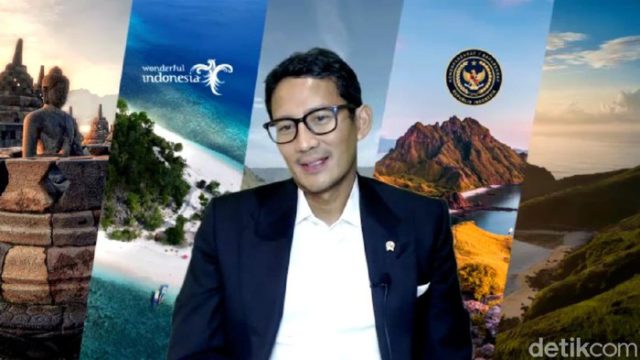 Quoted by Kompas.com, the Tourism Minister terms the reopening of Bali to direct international flights to Bali as a "trial run" to restart tourism and create new employment opportunities.
As reported by Balidiscovery.com (link below), the government has listed the citizens of the following 19 countries as welcome to undertake tourist visits in Bali:
Saudi Arabia
United Arab Emirates
New Zealand
Kuwait
Bahrain
Qatar
China
Japan
South Korea
Liechtenstein
Italy
France
Portugal
Spain
Sweden
Poland
Hungary
Norway
Sandiaga explained that the citizens of the 19 countries allowed direct entry to Bali once international flights recommence serving Bali have been selected based on strict World Health Organization (WHO) criteria, including low positivity rates in COVID-19 testing programs.
When will international airlines fly again to Bali? Most experts believe international flights will remain disinclined to fly to Bali as long as quarantine mandates remain in place.
Related Links
Visas Valid for Direct Entry to Bali
19 Nations Now Allowed to Visit Bali
Bali Widens it Door-Quarantine Now 5 Days
Government Eyes Reducing Quarantine to 5 Days
Updated List of Bali Quarantine Hotels