The Indonesian government has made a further Rp. 7.5 trillion cash injection into the national flag carrier PT Garuda Indonesia. The much-needed cash support was legalized by Government Regulation Number 43 of 2022. The legislation stipulated that the funds should be taken from the State Revenue and Expenditure Budget (APBN) for the Fiscal Year 2022.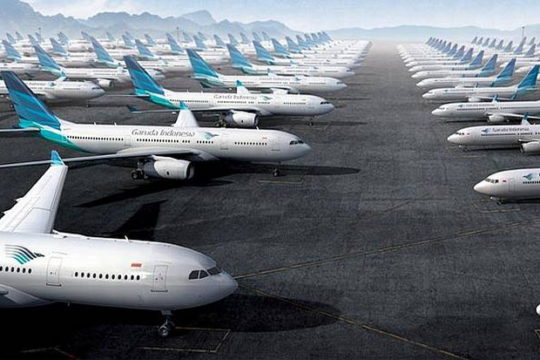 Quoted by finance.detik.com on 02 December 2022, the third point in article 2 of the enabling legislation said the amount of the cash injection from state coffers was to be finally fixed by the Minister of Finance following the issuance of new shares by the Minister of State-Owned Enterprises.
Earlier in October, the CEO of Garuda Indonesia, Irfan Setiaputra, explained to the press that the airline was in the process of restructuring and an overall corporate transformation to make the airline into a business entity that was increasingly adaptive, agile, and competitive to enable the company to face future challenges.
During a period of unprecedented restructuring, Garuda Indonesia has taken other cost-saving steps that include renegotiating the terms on aircraft leases, simplifying the variety of aircraft in Garuda's fleet, and exploiting synergies in the connectivity of Garuda's fleet and the fleet of its subsidiary Citilink.
Garuda plans to undertake a rights issue next year to raise funds from the public to support its continuing operations. Garuda is also said to be approaching strategic partners to help develop its future financial options.
Meanwhile, Garuda has made good progress in delaying the payment terms of the airline's obligations. This is reflected in Garuda's recent report of a net profit of US$3.76 billion comprised of a 26.10% increase in company income in combination with an 11.71% decline in overall debt.
Garuda has also recorded growth in passenger numbers of 10.59% or 6.5 million passengers.
Related Articles
Garuda Fleet to Grow +100% by End 2022
Garuda Strikes Deal with its Creditors