Indonesia's Minister of Tourism and Culture, Sandiaga Uno, has fervently refuted statements made by firebrand Australian Senator Pauline Hanson regarding sanitary conditions and the risk of spreading Hoof and Mouth Disease (PMK) from Bali to Australia.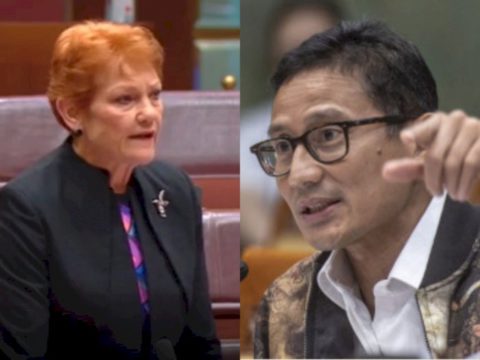 As The Sydney Morning Herald reported, Hanson "made an outburst" in the Australian Federal Senate on Thursday, 04 August 2022, where she proclaimed Bali was "totally different to other countries" in disease control.
Incorrectly granting the Island of Bali the status of a sovereign nation, Hanson said, "Cattle roam the streets, cattle shit on the ground, people walk in that shit. That shit is then brought back in their clothing and on their person and back into this country."
In response, Australia's Agriculture Minister Murray Watt came to the defense of his country's biosecurity measures, accusing Hanson of politicizing the threat posed to Australia's livestock industry.
In response to Senator Hanson's depiction of unsanitary conditions and all-pervasive cattle manure covering the Island's roadways, Minister Sandiaga Uno said that Indonesia is a tourism destination that strictly applies health protocols based on cleanliness, health, safety, and environmental sustainability operated under the Government's CHSE program (Cleanliness, Health, Safety, Environment). On Saturday, 06 August 2022, Sandiaga said these protocols were put in place to safeguard the welfare of tourists.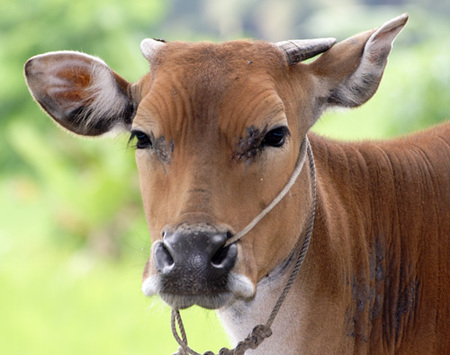 Kompas.com quoted Sandiaga: "We must strongly deny what was said (by the Australian Senator). We uphold local wisdom and secure our tourism via the CHSE protocols." Continuing, the Indonesian Minister said Senator Hanson's comments on cattle manure in Bali are not based on any demonstrable fact.
Bali is an icon and at the very heart of Indonesian tourism. Because of this, Sandiaga can't accept Hanson's insults aimed at Bali. "We cannot allow ourselves to be bullied by anyone spreading bad news about tourism in Indonesia," said Sandiaga.
Also quoted by the Sydney Morning Herald, Drh. I Ketut Puja, a member of Indonesia's foot and mouth taskforce and a leading veterinarian in Bali, has taken Pauline Hanson to task, saying: "Maybe she (Hanson) has never been to Bali. [What she described] is the ancient time. Today's Bali is different. You won't find cows wandering around in Denpasar, for instance. They are not in cities. They are in cages, villages, or tied up at coconut trees in someone's field."
Related Articles
Hoof & Mouth Disease Confirmed in Bali
OZ Biosecurity Controls for Bali Travelers