Channel News Asia reports that the Island Republic of Singapore is expanding its vaccinated travel lane (VTL) scheme to include India and Indonesia from 29 November 2021 and Qatar, Saudi Arabia, and the United Arab Emirates (UAE) starting 06 December 2021.
The Singapore Ministry of Health confirmed that India and Singapore have agreed to mutually recognize each nation's vaccination certificates and eliminate the need for post-arrival tests and home quarantine. Travelers from both countries are merely asked to self-monitor for possible COVID-19 symptoms for 14 days after arrival.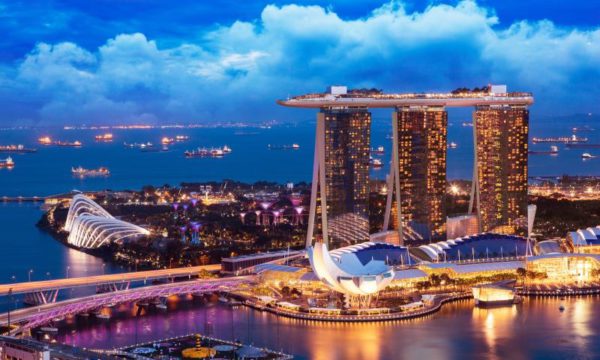 Singapore Seeks Reciprocity
A Singapore Health Ministry official said that the VTL scheme with Indonesia would initially operate unilaterally. In a statement seeking reciprocal treatment from Indonesia, Singapore's Transport Minister, S. Iswaran, said: "Indonesia remains closed to general travel, but has started to open its borders. Since 14 October, Indonesia has unilaterally reopened its borders to allow visitors from 19 countries. We hope that Indonesia will likewise soon reopen its borders to travelers from Singapore."
The VTL facility will initially be limited to two "daily designated flights" operating between Jakarta and Singapore, with plans to soon expand to four flights.
Travelers from India, Indonesia, Qatar, Saudi Arabia, and the UAE must apply for a short or long-term vaccinated travel pass.
Singapore nationals and Permanent Residents of Singapore who are fully vaccinated do not need to apply for a pass traveling via the VTL.
Travelers to any international destination are advised to check the latest requirements of their intended destination and home countries before commencing travel.
Singapore Officials Closely Monitoring Global Pandemic
Singapore's Health Minister, Ong Ye Kung, said the global pandemic is closely monitored to ensure the Island Republic health system is not overwhelmed.
Regarding the recent surge in COVID-19 infection rates in Europe, including some countries that are existing VTL partners with Singapore, Ong said that European infections rates were mostly comparable with Singapore. Focusing on the Netherlands, Ong admitted that Holland's infection rate is "slightly higher" than Singapore's and was experiencing an upward trajectory.
While noting the social restrictions implemented by the Dutch government, Ong said that the Singapore Ministry of Health did not think it necessary to rescind or reduce VTL quotas with European partners at this time.
Ong says that imported cases of COVID-19 in Singapore remain a "very small fraction" of total new cases uncovered by the Health Ministry. Adding: "In addition, there is a quota of only six flights a week from the Netherlands, and most importantly, VTL travelers are all fully vaccinated and tested before departure and upon arrival." Because of this, the Minister insists that continuing the VTL with The Netherlands will not increase new cases or burden the local health system.
The Civil Aviation Authority of Singapore (CAAS) is defending the current step-by-step approach to expand VTL partnerships because it allows the revival of safe air travel without compromising public health. Moreover, the VTL system is helping Singapore "reclaim and rebuild" its reputation as an international aviation hub with unrivaled global connectivity.
Related Article
Singapore: Easier Access for Some Nations