The Bali Chapter of Friends of the Earth (WALHI-Bali) continues to try to compel the Bali Provincial Commission for Public Information to surrender all detail and documents relating to the proposed construction of an LNG Storage Terminal in South Bali.
In continuing litigation, WALHI filed a further legal demand on Thursday, 06 October 2022, with the Provincial Information Commission and the Provincial Forestry and Environmental Agency.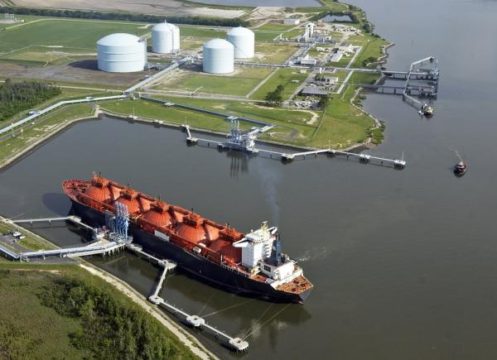 The group, represented by Bali lawyer I Made Juli Untung Pratama SH, the director of WAHLI-Bali Made Krisna Dinata, and two lawyers from the Democratic Front for the People's Struggle – A.A. Gede Surya Sentana and I Wayan Sathya Tirtayasa, have visited the Provincial Information Commission to formally register their complaint against provincial authorities and PT Dewata Energi Bersih – the company under contract to build the terminal.
Quoted by RadarBali.com, lawyer Juli Untung, speaking on behalf of WALHI, explained that the written objections sent by WALHI demand access to what is, under law, public information on the planning and discussion of the South Bali LNG Terminal. The written objections by WALH were responded to by the Bali Provincial Environmental Agency (DKLH) in a letter dated 12 August 2022 captioned "Request for Public Information" (Nomor: B.21.522/3674/P4H-KSDAE/DKLH).
WALHI only received that response on 20 September 2022. The Government's reply refused and repudiated the environmentalists' demands. Untung commented, "Earlier, we delivered our written objections to DKLH in Bali, but our request was refused and rejected outright."
Untung Pratama alleges that the documents withheld from public examination by the DKLH were papers related to the feasibility study for the LNG Terminal in the environmentally protected Tahura Ngurah Rai Mangrove Area and plans for the underground and submarine piping that form part of the project that will transect the mangrove. The DKLH refuses to release these documents citing the dubious arguments that only the parties responsible for drafting the documents have the authority to disclose them.
DKLH is also refusing to satisfy WAHLI's demand to be allowed to review the agreement signed on 27 April 2022 between the Forestry and Environment Agency of Bali with PT Dewata Energi Bersih (Nomor: B.21.522/1514/P4H-KSDAE/DKLH Nomor: 010.AGR.DEB-DKLH.LGL.04-22) addressing the construction of the strategic LNG Terminal and Pipe network in the Taman Hutan Raya Ngurah Rai Mangrove Forest. The reason, once again, for the refusal to disclose the agreement is that all parties to the contract must agree to its public disclosure.
Untung Pratama dismissed the refusal, insisting that DKLH Bali, as a government agency, must never refuse to disclose their document to the general public. The Indonesian law on freedom of information and public disclosure (Pasal 17 of RUU HIP) requires the Board of Commissioners to make such information available to the public.
Related Links
WHALI Seeks Access to LNG Public Records