Bali police have arrested two Turkish nationals and a Ukrainian under suspicion of skimming ATMs.
As reported by NusaBali.com, the three suspected "skimmers" were operating in two groups comprised of two Turks – Can Yigit (33) and Musa Balca (34), and a Ukrainian – Baklanova Khirustyna (33).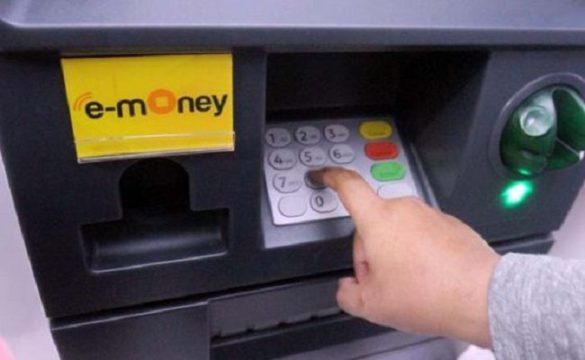 Can Yigit and Musa Balca
The Criminal Division of the Bali Provincial Police arrested the two Turkish nationals on Monday, 22 November 2021. The two were caught trying to flee police on Jalan Tangeb in Badung Regency immediately after installing a skimming device at the Bank Mandiri ATM on Jalan Raya Lukluk in Sempidi Village, Mengwi.
Following their arrest, Yigit and Balca revealed they were being controlled from South Korea by a Turkish national with the initials MA, who police believe now resides in Bali. Police know MA as a recidivist with a criminal record for an arrest in credit card skimming in Bali in 2018.
The two Turks were apprehended by police, with 21 counterfeit ATM cards programmed with PINs, 201 counterfeit ATM cards with no PINs, one WiFi router, and cash amounting to Rp. 2 million in their possession. The two admitted to police that they had successfully used the personnel data of six bank customers to steal money from ATMs.
The amounts stolen from six bank customers ranged between Rp. 30 and Rp. 50 million.
Baklanova Khirystyma
Baklanova Khirystyma's modus operandi was similar to Can and Musa's. All three claim to have been "run" by another party and invariably changed their clothing before skimming an ATM.
The 33-year-old Khirystyma has told police that she began her criminal career working only by retrieving money from ATMs. In those instances, she never took cash but directly transferred the money to another bank account, following instructions given by her handler.
Possible Penalties
Bali police say the trio of skimmers will be charged under Indonesia's Electronic Transactions Laws with a maximum penalty of 8 years in prison and a fine of Rp. 8 billion.
Related Articles
Ukrainian Female Nabbed for Skimming ATMs
Turk Busted Twice for ATM Skimming in Bali