President Joko Widodo has been asked to reject plans to increase the cost of admission tickets to the Komodo National Park in East Nusa Tenggara.
The request has come from the Labuan Bajo (Flores) chapter of the Indonesian Association of Travel Agents (ASTINDO).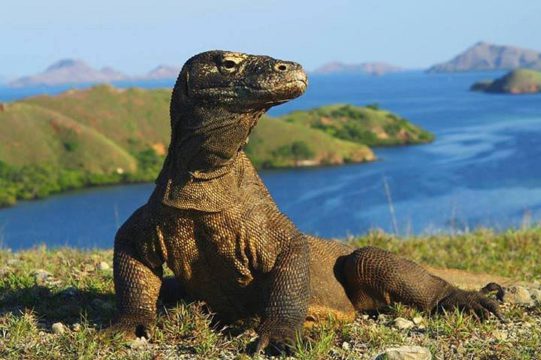 As reported by the State News Agency Antara and Balpost.com, the chairman of ASTINDO-Labuan Bajo, Ignasius Suradin, called on the President to reject the planned increase in admission charges of the park to Rp. 3.75 million. Speaking during a visit to Labuan Bajo by the President on Thursday, 21 July 2022, Suradin said: "With the visit of President Jokowi today, we ask that he rejects the plans to increase the admission cost of visiting the Komodo National Park due to take effect from 01 August."
On behalf of the directors of ASTINDO, Suradin expressed appreciation to President Joko Widodo during his visit to Labuan Bajo. The President has proven his care and concern for the area located in West Manggarai Regency and the local desire to become a "super-premium" tourism destination. The ASTINDO chairman urged the President to end all the "noise and polemic" surrounding plans to increase the entrance fee for the Komodo National Park.
Adding: "We also asked the President to publish a Presidential Decision or a Government Regulation, so the management of the Komodo National Park is not surrendered to any third party."
Underlying this position, Ignasius Suradin said ASTINDO and tourism operators in NTB demand that the President revoke all the operating licenses given to private companies over some regions of the Komodo National Park. "Hopefully, President Jokowi can inaugurate several key strategic national projects that will open the park to tourist visitors, such as Batu Cermin, Loh Buaya at Rinca Island, and other places," said Suradin.
Ignasius said that if the price of admission tickets to the Komodo National Park is increased from Rp. 200,000 to Ro, 3.7 million per person, he is worried that tourism numbers will decline and reduce the income of those dependent on the tourism sector.
Related Articles
Confusion Abounds: Komodo Admission Price
Komodo Park to Charge US$260 Per Visitor
A Ship of Fools at Komodo National Park
16 Komodo Dragons Born at Bali Taman Safari
Cruise Ship Fire Near Komodo: No Injuries