Kompas.com is reporting confusion surrounding recent announcements that the cost of an admission ticket to visit the Komodo National Park would increase to Rp. 3.75 million, effective 01 August 2022.
While the Indonesian Minister of Tourism and the Creative Economy, Sandiaga Uno, insists that the price hike is only under discussion. Meanwhile, the head of his Ministry's office in East Nusa Tenggara, Zet Sony Libing, claims the higher admission price is a formal decision awaiting implementation.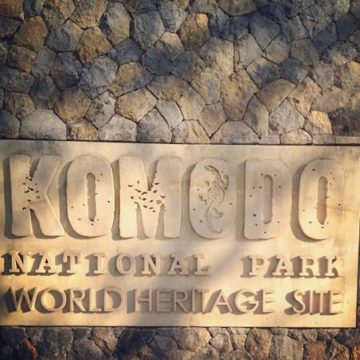 Zet Sony said on Friday, 08 July 2022: "As regards the ticket increase to Rp. 3.75 million. This is a formal decision. On 29 July 2022, this price increase will be launched, and this is the result."
At the same time, Zet Sony explained that the cost of admission to the Komodo National Park remains under the authority of the Central Government. He said new rules on an Rp. 3.7 million admission fee dan limitations on visitor numbers only apply to two islands at the Park – Padar Island and Komodo Island. He said the policy change was taken after an expert study identified a declining ecosystem on the two islands.
Meanwhile, Minister Sandiaga claims the price increase is not final and remains only a recommendation.
At his weekly online press briefing on Monday, 05 July 2022, the Minister said: "At this stage, there has been no dialogue on this matter on a Ministerial and government agency level. This increase remains only a recommendation."
Related Link
Komodo Park to Charge US$260 Per Visitor
A Ship of Fools at Komodo National Park
16 Komodo Dragons Born at Bali Taman Safari
Cruise Ship Fire Near Komodo: No Injuries